Emily's story
Emily* used to love going to school. But when she was sexually abused by an older boy, her happy childhood came crashing down.
Emily just wanted to be invisible, but the other kids teased and bullied her.
They wouldn't leave me alone. They were so mean.
Emily's mum knew how unhappy she was, and made the decision to move them to her hometown. But Emily's problems followed her.
She was still confused and scared by what had happened to her. She wouldn't speak in class and sat alone at lunch. Her attendance dropped dramatically. Without help, Emily was at serious risk of dropping out of school at a very young age.
Emily's life turned around when she met Carly – a Mission Australia support worker who helps students within her school.
When Emily was alone in the playground, Carly would sit with her and make her smile.
In time, Emily agreed to meet with a counsellor and attend group therapy to process her trauma. Over the following weeks and months, Emily's fear and anxiety faded. Soon, her confidence and playfulness started to return.
Thanks to the generous donations of people like you, Emily doesn't feel scared and lonely anymore. She is active in class, has two new best friends and feels like she belongs. Finally, she can enjoy the childhood she deserves and feel free to dream.
How your donation helps children
like Emily
With your help:

Primary school-aged children like Emily can receive one-on-one support to improve their learning and engagement in school

Schools and teachers can access support workers like Carly to focus on children's wellbeing and development

Parents and families of primary school-aged children can get help to incorporate learning at home. They will also be connected with teachers, other parents and extra support
Our promise to you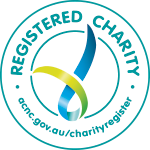 Mission Australia has been helping people move towards independence for 160 years, and our commitment to this vital work has never been stronger.
Thanks to your support, together we helped 119,185 people in 2018 by combatting homelessness, assisting disadvantaged families and children, addressing mental health issues, fighting substance dependencies, and much more.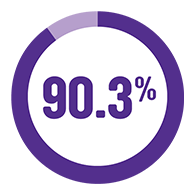 In 2018, 90.3% of our income went straight back into delivering services that assisted vulnerable Australians.
We appreciate every single donation we receive, and ensure that every dollar goes where it is needed most.