Our recruitment process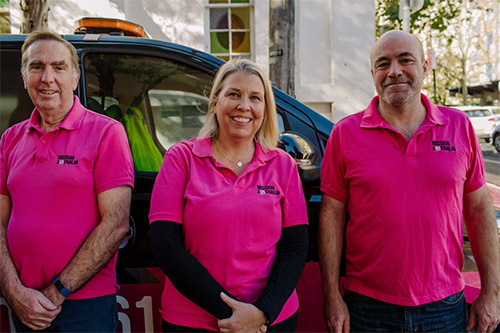 You've seen a position at Mission Australia you're interested in, so what next?
Before applying for a role at Mission Australia, we recommend reading through our website to learn more about Mission Australia to ensure our values and culture are a good fit for you. All current Mission Australia employment opportunities are advertised on our Recruitment website (please note this is a separate website to the Mission Australia website).
Our job advertisements do not include selection criteria, however we do advise that you tailor both your resume and cover letter to highlight relevant experience and demonstrate key competencies.
For each role, you will be required to complete an online Mission Australia application form in addition to submitting a cover letter and resume. Further details about each position can be found in the position description which will be attached to the bottom of the job advertisement. Each advertised position will have a set closing date by which you need to submit your application.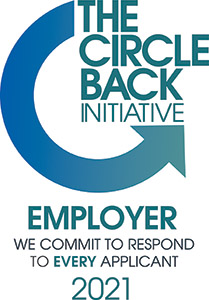 As a Circle Back Initiative employer, we are committed to responding to your application.
What happens after you have submitted your job application?
Your application is reviewed
Once your online application has been submitted, a member of the Mission Australia Recruitment team will receive and assess your application. All applications are read and acknowledged for all advertised roles.
Our recruiters are experienced professionals with a proven ability to assess and select the best candidates for the role. The recruiter will decide whether or not to send your application to the Hiring Manager for further consideration.
Phone interview
Once the hiring manager has provided the recruitment consultant with a shortlist of applicants they wish to interview, the successful applicants will be contacted for a short telephone interview. During this discussion, we will find out a little more about you, including what you are looking for from your next job role, and that you meet all the necessary criteria to be successful in the position.
This is also your opportunity to ask any questions to make sure this is the right role for you.
When the phone interviews have been completed, you will receive notification of whether you have been successful in progressing to the face-to-face interview with the Hiring Manager.
Face-to-face interview
If you are invited to attend a face-to-face interview, you will meet the Hiring Manager and other members of the team. They will provide you with an overview of the service and what the role involves. During the interview, you will discuss your career history, skills, experience and ability to carry out the role. This is also your opportunity to ask any further questions.
For some positions, you may be asked to undertake an assessment. Mainly conducted online, these assessments are designed to provide us with additional information about your suitability for the role and working for Mission Australia.
Referee and background checks
If you are successful following your interview, we will require the contact details of two referees to contact to take a reference for you. They should be people you have reported to in a work environment. They should not be friends, colleagues or associates. Please check that your referees are comfortable in providing a reference for you before providing us with their details.
In addition to reference checks, all applicants are required to undertake a Criminal History Check. A link to complete the Criminal History check will be sent to you requiring you to upload several forms of ID for verification and then processing. Mission Australia will arrange and pay for this check to be completed.
Some roles require a Working With Children check. These checks will need to be conducted prior to us making you an offer. We will let you know during the recruitment process if this is required.
Offer of employment
If you are a successful candidate, we will contact you to discuss your work conditions, salary details and commencement date. Once agreed, an official offer of employment will be made in writing to you from the Hiring Manager.
What if I'm not a suitable candidate?
After you have attended the interview we will contact you to provide constructive feedback and an explanation of why you were not selected for the position. We encourage unsuccessful candidates to register for job alerts on our Recruitment website, which will notify you of other suitable opportunities when they arise.
Get started
Visit Mission Australia's careers website and find a role for you. Good luck!
Latest
news, media & blog

articles

Read about what we've been working on, our stance on important social issues and how you make a difference to vulnerable Australians' lives.