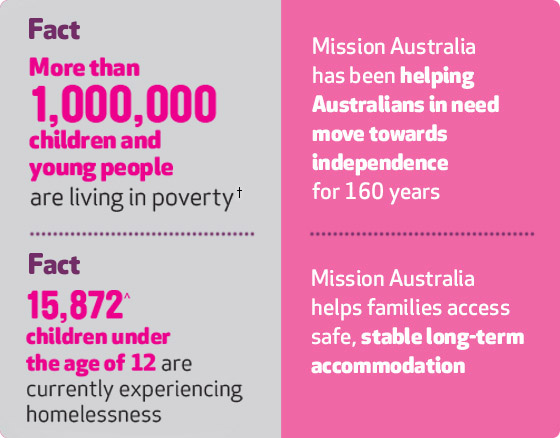 Today you can change the lives of Australian families in need
Your regular donation will give vulnerable Australian children the childhood they deserve and offer struggling families the opportunity for a brighter future.
With more than 90% of Mission Australia's income going directly towards delivering vital programs and services for Australians in need, your support will change lives.
Why we support Mission Australia
"It brings me great joy to think that by donating to Mission Australia, I'm giving all children a fair start in life."
I didn't have the best childhood. My family was real poor and I often went to school hungry. I was bullied because I looked different. My shoes had holes in them and my uniform was old. It puts you in that mindset that you're lower than everyone else.
I have been supporting Mission Australia for many years because they do such a wonderful job supporting families and children.
Bill, 52 years old,
regular supporter for 25 years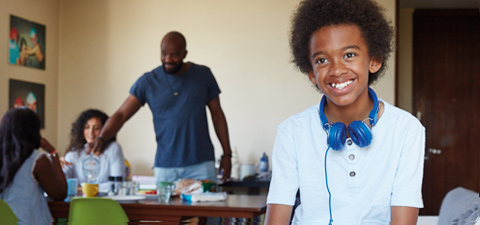 When I was 17, I was homeless. It was horrible. I had nowhere to go and no family to turn to. I felt like I had no place in society. I'm one of the lucky ones though because I've managed to get my life back on track. Now it's my turn to give back. They provide specialist youth services that help young people overcome issues like family breakdown, addiction or mental ilness which can, and do, lead to homelessness.
Joe, 26 years old,
regular supporter for 6 years