Home

>

Stakeholders

>

Case studies
Case studies
A new lease of life for Kristy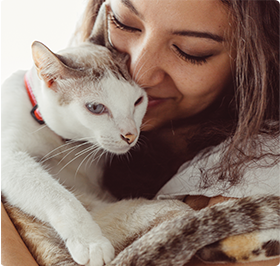 Kristy*, aged 35 years, shares her home at Common Ground with her cat. Like many people who experience homelessness in adulthood, Kristy's troubled childhood has had a pervasive impact on her life course.
Neglected and subsequently abandoned by her parents, Kristy has faced many challenges, including physical and mental disability, drug addiction and long-term homelessness. This has affected her self-esteem and wellbeing, as well as her ability to form meaningful relationships.
People like Kristy with complex needs are at serious risk of falling through the cracks in service provision. Common Ground offers an integrated response across housing, health and social care.
Kristy was homeless for more than 10 years before she arrived at Common Ground. Previously socially excluded and extremely introverted, Kristy has started to recover her sense of self-worth. She has made friends with other residents and recently found the confidence to give a presentation to Mission Australia Housing staff about her battle with addiction. Raw and powerful, it was an invaluable insight into the challenges people like Kristy face.
* Name has been changed to protect the privacy of the person we helped