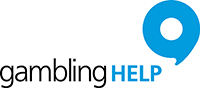 While many people gamble for entertainment, a large number of Australians develop gambling habits that impact negatively on themselves, their families and their communities.
Some of the difficulties that come with gambling at problematic levels include:
Having no money for bills, food or rent
Health problems, such as stress, depression, loss of sleep and anxiety
Being at a high risk of losing family, friends, your house or job.
Common reasons people gamble to such lengths include:
To make quick money
To relax or get away from life's stresses or problems
To fill in time when there's nothing else to do.
Whatever the reason behind your problem gambling, the longer you continue, the harder it will be to stop. So act now. Call us today to book your first appointment and start taking control of your gambling.
Who we assist
We assist Aboriginal people from the Riverina area requiring support with Gambling issues and/or their family members.
Eligibility criteria
We assist Aboriginal people and/or families requiring support with gambling issues
Referral process
We accept direct referrals or referrals from other services.
---
Gambling Counselling Service location
---
Contact us
Address

Unit 2
36-40 Gurwood Street Wagga Wagga NSW 2650

Phone number

Email

This email address is being protected from spambots. You need JavaScript enabled to view it.

Fax

0269319003
Opening hours
8.30-4.30 weekdays and flexible evening shifts