Westpac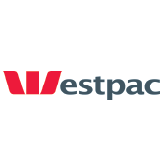 Westpac and Mission Australia have shared a 150-year partnership. Our banking relationship dates back to the 1860s, and in recent years we have formed a community partnership.
In 2010 they joined forces with us to address family homelessness and help to deliver more affordable housing across the country. In 2012, Westpac donated over $136,000 to the development of the Mission Australia Centre in Kingswood, which provides safe accommodation and support for families experiencing homelessness in Western Sydney.
Between 2014 and 2017, Westpac committed $1.3 million to Mission Australia's Missionbeat service which helps break the cycle of homelessness by transporting homeless adults and children, and intoxicated or drug affected men and women to services to meet their immediate needs. This includes safe accommodation, medical care, food and clothing or, as a last resort, a blanket or a street swag.
Today, Westpac is working with Mission Australia to support initiatives such as financial education opportunities and raising awareness about homelessness.
Many Westpac employees are passionate about Mission Australia with hundreds of staff raising funds and volunteering their time and skills.
Mission Australia is very grateful to have Westpac continue to stand alongside us and help to achieve our goal to reduce homelessness and strengthen communities.
Latest
news, media & blog

articles

Read about what we've been working on, our stance on important social issues and how you make a difference to vulnerable Australians' lives.