Alcohol, drugs & other dependencies
The reasons for addiction and dependencies are varied. Addiction can be a complex disease, or disorder - a vicious cycle that can be very difficult to break without the right support.
At Mission Australia we deliver a holistic approach by seeking to understand the social, environmental, physical, mental and vocational experiences and after-effects of addiction. We work with people across all areas of personal development, with the goal of breaking the addiction and living a happy, healthy life without problematic alcohol and drug use.
While not everyone who drinks alcohol, uses drugs or engages in gambling has an addiction, people who misuse these can experience devastating impacts on their physical, emotional and mental health.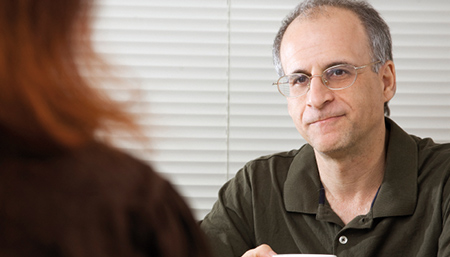 The reason people develop addiction may include using alcohol and drugs to deal with grief and loss, experiences of violence and trauma, experimentation, or mental health issues. In reality, drug and alcohol addiction is a complex disease because it changes the brain in ways that makes stopping very difficult, even for people who really want to.
Drug and alcohol addiction remains one of the most pressing health and social issues facing young Australians. The use of methamphetamines such as ICE is at epidemic levels in our country and the impacts are undoubtedly horrific for young people and their families.
Many young people experiencing drug and alcohol addiction also suffer from mental health issues.
Gambling addiction
While most Australians gamble for entertainment, thousands of people experience addiction to gambling that is harmful to themselves and the people around them. The Productivity Commission's Report on Gambling found that around 115,000 Australian adults experience problem gambling, with a further 280,000 at moderate risk of developing a problem.
Problem gambling support
Need support for alcohol, drug or gambling dependency?
Independence is something we all strive for, but life rarely turns out as planned. Don't be afraid to reach out for help.
Search for a service
or
Ask us a question
Gambling Help hotline - 1800 858 858.
24 hours a day, seven days a week, this service is free, professional and confidential. It's never too late to get your life back on track.
The Gambling Help website also contains advice, gambling calculators, assistance for non-English speakers and a support service locater.
Latest
news, media & blog

articles

Read about what we've been working on, our stance on important social issues and how you make a difference to vulnerable Australians' lives.