Improving mental health
Mental illness can affect a person's psychological, physical, emotional and spiritual wellbeing. It comes in many forms, and impacts every individual differently.
When suffering from mental illness, people may struggle to function in some aspects of their life. For example, securing and maintaining a home or a job may be extremely difficult.
Some individuals may only have one episode in their life and make a full recovery. For others, the road to recovery may be longer with more severe impacts on their quality of life. As there are many types of mental illness, the treatment and support options are also wide and varied.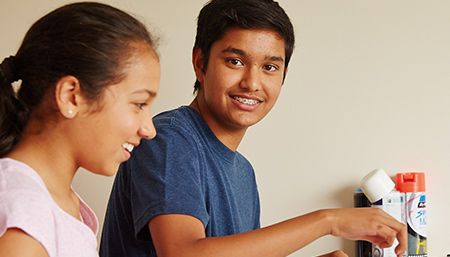 Client informed services
At Mission Australia our experience has taught us that support delivered from a recovery led view is the most effective for people with a mental illness.
Recovery led simply means that at the core of the work we do, we help people take control of their lives by encouraging hope and helping them achieve their goals beyond the barriers they are facing.
Our approach puts the person receiving support at the centre of decision making, so they are actively involved in what their road to recovery looks like. This is called 'client informed services', or consumer led practice.  
Mission Australia advocates for these people and helps ensure they have access to the services they need to help them on their journey to independence.
Peer support
We also offer a range of peer support groups in our mental health services, where people who have experienced mental illness support those in their process of recovery.
Peer support is effective in helping people recover by building confidence and knowledge for both the peer worker and person receiving support.
At Mission Australia, we know how important it is to tailor our support programs to the unique situation of each individual. Anyone can develop a mental illness and no one is immune to mental health problems.
Latest
news, media & blog

articles

Read about what we've been working on, our stance on important social issues and how you make a difference to vulnerable Australians' lives.