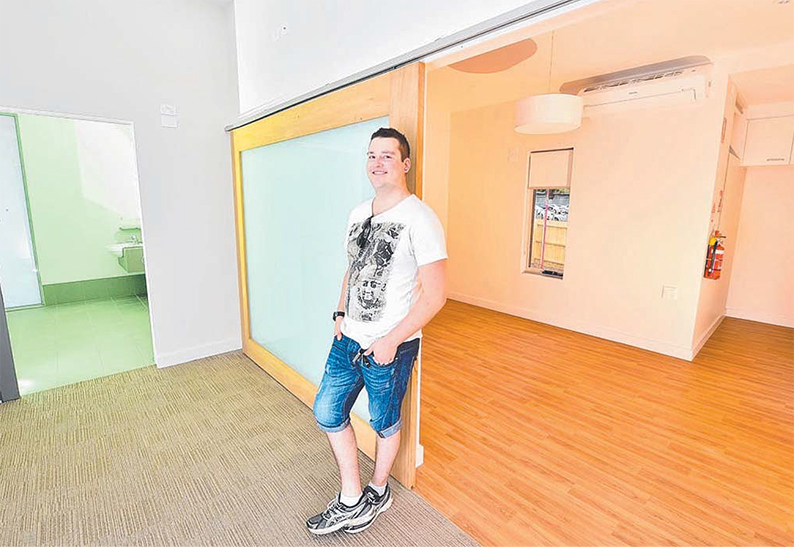 Published: 12 September 2016
Units mark independence day for young
After all, it's not every day a young man gets his first unit. Mr Inkster was one of six people chosen for an innovative housing project at Frankston aimed at reducing the number of younger people with a disability living in aged care. Those chosen were either living in or likely to be placed in aged care.
Mr Inkster, who has autism and ADHD, said he was excited about the move. "It means a great deal to me. I will have more independence and take more care of myself," he said.
Fellow resident Colleen Clancy, who had a stroke in her early 20s, said she was looking forward to having more independence. Ms Clancy, 39, said she was excited about meeting her new neighbours.
The $1.9 million project is a partnership between Monash University's occupational therapy department, Mission Australia Housing (Victoria), the Summer Foundation and Yooralla.
The Federal Government funded the units in 2012 from the Supported Accommodation Innovation Fund. The units' design encourages independence and includes communications technologies operated via a tablet or smart phone to initiate contact with support staff.
Yooralla CEO Sherene Devanesen said the project gave people who would otherwise have to live in nursing homes independence and choice.
"The Frankston accommodation will support people with disabilities to live in an inclusive environment within the wider community," she said. "The residents can choose how they spend their time, access high quality care and, importantly, be with people of their own age."
Mission Australia Housing Victoria's Chris Bratchford said the project was a great example of organisations working together to deliver a fantastic outcome.
back to top