Stakeholders

>

Governance
Governance
Mission Australia Housing a not-for-profit company limited by guarantee registered under the Corporations Act 2001 which applies in a form modified by the Australian Charities and Not-for-profits Commission Act 2012 (ACNC Act).
Mission Australia Housing is a wholly owned subsidiary of Mission Australia and is part of the Mission Australia Group. Mission Australia and Mission Australia Housing have agreed a Mission Australia Housing Relationship Protocol to regulate certain intra-group matters in relation to the business conducted by the Company. Mission Australia Housing has access to shared governance and management resources of Mission Australia and benefits from the Mission Australia Board Committees. Mission Australia Housing, as a registered Community Housing Provider, is regulated under the National Regulatory System for Community Housing and is subject to the Community Housing Providers National Law.
Mission Australia Housing's ownership of the community housing assets ensures appropriate separation of housing assets from a corporate entity structure perspective for capital risk management, regulatory purposes and to ensure restricted assets are appropriately quarantined.
The role of the Board is to represent the members, set objectives and goals for the operation of the Mission Australia Housing, to oversee management, to regularly review performance and to monitor affairs in the best interests of Mission Australia Housing.
For these responsibilities, the Board is accountable to its members as owners of Mission Australia Housing. Under Mission Australia Housing's constitution, management is vested in the Board of Directors.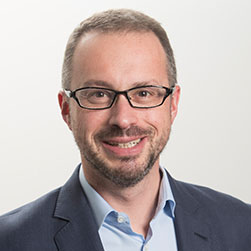 Simon Miller

MBA MPA BA MAICD
Simon was appointed as a Director of Mission Australia on 22 February 2017. He is a Partner and Managing Director of The Boston Consulting Group and an Independent Director of City to City Australia. Based in Sydney, Simon is Chairman of Mission Australia Housing. He is also a Council Member of Trinity Grammar School. He previously worked with the Commonwealth Government as First Assistant Secretary at the Department of Prime Minister and Cabinet and with the New South Wales Government including as Deputy Director-General of the Department of Water and Energy, Senior Adviser to the Premier, and Chief of Staff to the Treasurer. Prior to his time in Government, Simon worked with the Social Issues Committee of the Anglican Diocese of Sydney.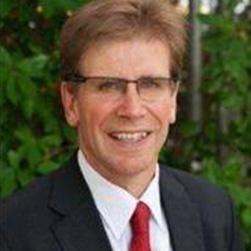 Ian Hammond

BA (Hon), FCA, FCPA, FAICD
Ian was appointed as a Director of Mission Australia on 1 February 2016. He is Chair of Stadium Australia Club, Mission Australia Housing (Victoria) and a Non-Executive Director of Perpetual Limited, Queensland Trustees Pty Limited, Venues NSW, Suncorp Group Limited, Suncorp Insurance Holdings Limited, Suncorp Life & Superannuation Limited, Suncorp-Metway Limited, Mission Australia Housing and a board member of several not-for- profit organisations including Chris O'Brien Lifehouse and Quiz Worx. Previously, he was a Partner of Pricewaterhouse Coopers for 26 years and has held a range of senior management positions, including lead partner for several major financial institutions. Based in Sydney, Ian is Chair of the Board Audit and Risk Committee, and a member of the Service Impact Committee.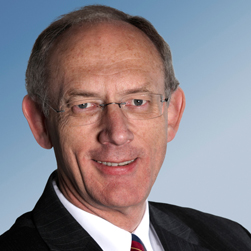 Kenneth Dean

BCom (Hons), FCPA, FAICD
Ken was appointed President and Chairman of the Mission Australia Board on 23 November 2016 and has been a Director of Mission Australia since 1 June 2015. Ken is a Non-Executive Director of Mission Australia Housing, Mission Australia Housing (Victoria), Energy Australia Holdings Limited and Reformed Theological College Limited . He has previously held directorships with Bluescope Steel Limited, Alcoa of Australia Limited, Santos Limited, Woodside Petroleum Limited and Shell Australia Limited, and Chief Financial Officer of Alumina Limited. Ken was a Member of the ASIC Director Advisory Panel. He has over 40 years' experience in energy and manufacturing industries. Based in Melbourne, Ken is a member of the Nomination, Remuneration and Succession Committee.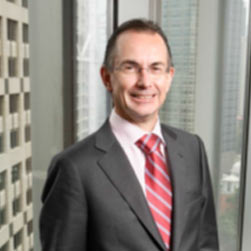 Ian D M Robins

BA (Accounting), CA, GAICD
With 22 years dedicated real estate and capital markets experience, comprising senior management positions in REIT and Real Estate Funds, and operational management and investment banking roles in Asia, Australia (AUS) and USA, Ian is an experienced Senior Management and Board resource for listed and unlisted real estate businesses. Ian holds an established track record of sustainable value creation to enhance and accelerate the multiple linkages and alignments between real estate performance and shareholder return targets. Ian promotes high standards for financial and business risk management, transparency, governance, escalation reporting, reputational management, and has strong understanding and access to multi-jurisdictional institutional equity capital.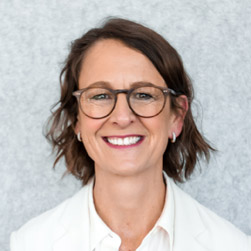 Kate Heaney

BConstMgt, MProjMgt
Kate Heaney is a member of CBRE's Executive Committee (Australia and New Zealand) and the Head of Client Care, leading CBRE's Corporate Business Development and Research teams. For the past 18 years Kate has been a board member and current Chair of The Station Limited, a non-for-profit organisation and support centre serving the homeless of Sydney. Kate is based in Sydney and holds a Bachelor of Construction of Management and Master of Project Management from UTS. Her careers spans construction and site management, through to project management, management consulting, change management and corporate real estate advisory for major organisations such as Macquarie Bank and CBRE. Kate's experience includes managing large teams, complex projects and contracts across Australia, New Zealand and EMEA. Kate leads CBRE's strategic client relationship management function across the full enterprise which includes identifying new services to strengthen and grow the business; this has included leading CBRE Australia's launch into the Build to Rent asset class.