Jessica's story
At just three years old, tragedy struck Jessica's life. Her mum died and she watched her dad barely cope with the loss.
Soon, the shock led to a diagnosis of depression and post-traumatic stress disorder; her grieving dad was still too devastated to help her.
As a teenager, she turned to alcohol and drugs to numb her pain and crashed on stranger's couches just to have a roof over her head.
"I knew I couldn't keep living that way," Jessica said.
That's when she discovered Triple Care Farm.
Triple Care Farm is Mission Australia's residential youth alcohol and other drugs program.
Young people live at the Farm while they receive intensive support, allowing them to focus on getting healthy again.
At the Farm, Jessica finally felt like people cared and wanted to listen to her. She developed hobbies like bushwalking and playing piano and completed a barista course.
Today, she works at a local café, lives in her own rental unit and remains alcohol and drug free.
I finally feel like I can relax and be at peace with my circumstances. I feel hopeful about the future and I have Mission Australia and its supporters to thank for that.
These positive changes aren't possible without the generosity of people like you. Donate today to have a lasting impact in the lives of young people like Jessica.
Nearly one in five disadvantaged young people felt they did not have someone they could turn to if they were in trouble or a crisis.1
Help young people get the help they need to overcome their challenges and gain independence.
Our promise to you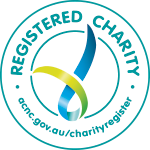 Mission Australia has been helping people move towards independence for 160 years, and our commitment to this vital work has never been stronger.
Thanks to your support, together we helped 161,595 people in 2019 by combatting homelessness, assisting disadvantaged families and children, addressing mental health issues, fighting substance dependencies, and much more.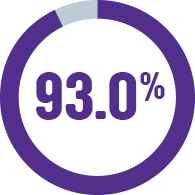 In 2019, 93.0% of our income went straight back into delivering services that assisted vulnerable Australians.
We appreciate every single donation we receive, and ensure that every dollar goes where it is needed most.
Get in touch
* Names and Images have been changed to protect the identities of the people we helped
1Youth Survey 2018