Ryan's story
At 15, Ryan* felt like his world was collapsing around him.
His parents separated, his insecurities and anxieties became confusing and crippling, and he went looking for support in all the wrong places.
Before long, Ryan was out on the street. Wanting his own space, he felt his only option was to shelter in an abandoned warehouse.
Thankfully, Ryan had a shift in his mindset.
Through connecting with Mission Australia's Synergy auto repairs – a social enterprise and training program – his life has taken a positive turn.
As he has built skills in repairing cars, he has built friendships and confidence. "It's taken time – but I no longer feel like I want to hide from my problems. I'm trying to face them."
Ryan's future is now looking bright as he continues to develop skills alongside his trainer and gain access to additional support services.
He still has two months to go, but if he completes the program, he will gain a Certificate II in Auto Body Repair. With it, he will have the knowledge he needs to achieve his dream of opening up his own garage or returning to Synergy to train others someday.
By donating today, you will help Ryan and other young people achieve their goals and feel that their lives truly matter.
Equipped for independence
Mission Australia's education, training and employment services assist thousands of Australians each year to gain independence.
How we help young people:
Counselling &
psychological support

Outreach services such
as Youthbeat

Youth programs with art
& music therapies

Help with drug and
alcohol addictions

Assistance with traineeships
& apprenticeships

Housing &
homelessness support
Our promise to you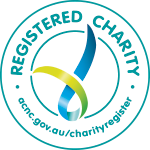 Mission Australia has been helping people move towards independence for more than 155 years, and our commitment to this vital work has never been stronger.
Thanks to your support, together we helped 119,185 people in 2018 by combatting homelessness, assisting disadvantaged families and children, addressing mental health issues, fighting substance dependencies, and much more.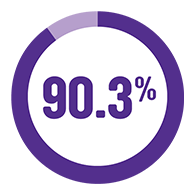 In 2018, 90.3% of our income went straight back into delivering services that assisted vulnerable Australians.
We appreciate every single donation we receive, and ensure that every dollar goes where it is needed most.