Homelessness is getting worse for older Australians
We all want to age with dignity. It's something everyone deserves but for a growing number of older Australian men and women, the reality is far different.
In the last five years, the number of elderly people facing homelessness has increased. Tonight, 700 Australians aged over 65 years will be forced to sleep rough on our streets.1
Homelessness is rising for older Australians - donate today and help us end Australia's homelessness crisis.
Glen's story: breaking the cycle of homelessness
For as long as he can remember, bench number two at a park in Sydney was Glen's* 'home'.
A series of challenging life events, including the death of his daughter, had left Glen without hope. But when he met our team at Missionbeat – a mobile outreach service that cares for rough sleepers – he felt hopeful about the future again.
It wasn't an easy journey but after a year of working together, Glen celebrated moving into his own home. More than a warm bed or hot shower, having his own kitchen is the best part for Glen.
The best part of the house would be my kitchen, because I get to cook again. To me, home means security... you can be in your own comfort zone.


– Glen
Please help break the cycle of homelessness for people like Glen.
How your donation makes a difference
Your generosity helps vulnerable older Australians at every step of their journey from homelessness to being safely housed. Your donation funds services including Missionbeat to:
Provide essential items such as sleeping bags and warm socks to help rough sleepers endure cold weather
Intervene early to stop people becoming homeless in the first place
Reach out to people who are homeless and struggling to get by
Provide access to medical care and specialist support for people with mental health issues
Connect marginalised men and women with an inclusive, caring community
Advocate on behalf of vulnerable people to help them secure tenancies and access vital services
Equip people with skills and confidence to regain their independence.
A message from Missionbeat
Without your support, services like Missionbeat simply couldn't afford to stay on our streets. Help us end homelessness and ensure communities in need can thrive.
Our promise to you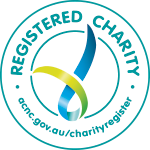 Mission Australia has been helping people move towards independence, and our commitment to this vital work has never been stronger.
Thanks to your support, together we helped 152,684 people in 2021 by combatting homelessness, assisting disadvantaged families and children, addressing mental health issues, fighting substance dependencies, and much more.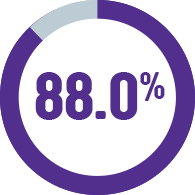 In 2021, 88.0% of our income went straight back into delivering services that assisted vulnerable Australians.
We appreciate every single donation we receive, and ensure that every dollar goes where it is needed most.
Subscribe for the latest news
1 Census of Population and Housing: Estimating Homelessness (2016)
* Names and Images have been changed to protect the identities of the people we helped