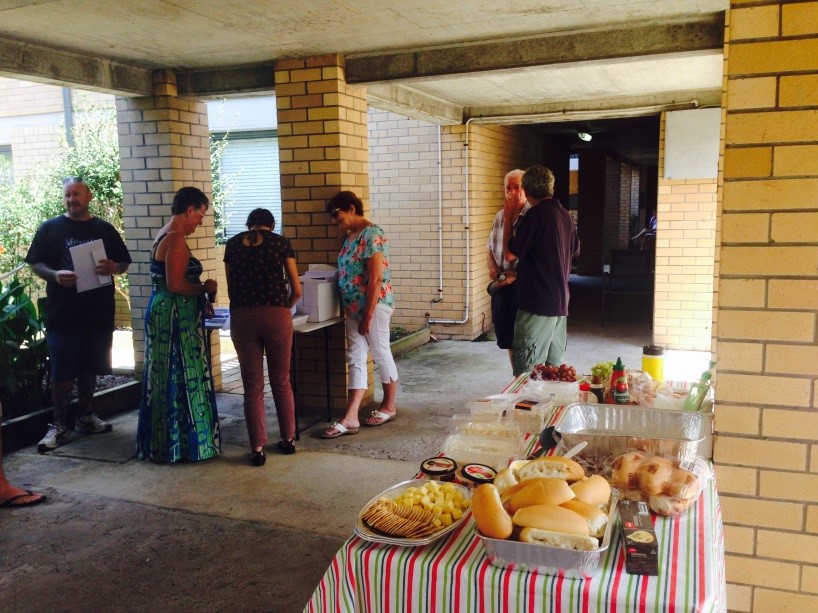 Published: 30 June 2016
MAH Opens the Door to more affordable homes on the Mid North Coast
As part of the NSW Government's commitment to provide more social and affordable housing over the next five years, MAH has been tasked with the exciting opportunity to secure 177 properties across NSW.
This recent purchase represents an amazing 23% of our commitment!
The Forster units are a mix of studio and one and two bedroom apartments, across from the water and close to the centre of town. MAH will run the property as an affordable housing program that targets low to moderate income earners and seniors. Currently 39 of the 41 units are tenanted by low to moderate income earners; many are seniors or have a disability.
Housing is a basic need just like health and education. Yet over 105,000 Australians are homeless and over 450,000 low income households live in rental stress – at risk of falling into homelessness.
Demand for housing for people on low to moderate incomes is set to rise with an ever growing population expected to increase by almost 40% by 2031.
To get to know our new tenants MAH held a BBQ to introduce ourselves and help tenants understand how these property management changes may affect them. Over lunch MAH staff helped tenants change over their rent payments and complete the MAH forms.
Managed by our MAH Taree office led by Karina Orton, Team Leader for the Mid North Coast, MAH staff stayed onsite for the next week answering tenant queries and helping people sign up to new leases.
Many of the tenants were really excited about the change and felt that the BBQ was a good way for everyone to meet. They were happy MAH made the effort to come down and meet everyone and that MAH are an organised property management team.
This brings MAH's total number of properties to 68 in Forster and 306 across the Mid North Coast region. These are exciting times for MAH who look forward to working closely with and supporting tenants in this area and across NSW.
back to top