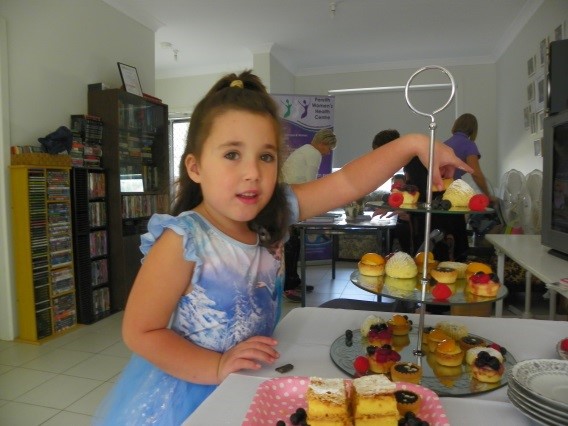 Published: 17 May 2016
Mother's Day with Mission Australia Housing
Did you know that it was an Australian who started the tradition of giving gifts on Mother's Day?
A woman from Sydney started a campaign in 1924 to collect gifts for lonely aged mothers and today we continue this tradition to say thank you and celebrate our mums.
More than 100 Mission Australia Housing tenants from across Greater Western Sydney were treated to a special pamper day to celebrate Mother's Day at the MAH Community Centre in Kingswood.
The mothers, or those who provide an important mother figure, were treated to manicures, facials and hand massages as well as high tea and non-alcoholic bubbly.
Our MAH tenants often don't have the means to be able to pamper themselves and the event was arranged to give them some much needed rest and celebrate all their hard work.
"We should have this once a month, I haven't had this much attention for a long time," said one blissed out mum.
While the mums indulged in some long overdue relaxation, children busily entertained themselves in the kid's corner where they created touching cards for their mum.
Our community supporters, Penrith Women's Health Centre, also came along to provide information and Hillsong made sure every mum left with a lucky door prize!
One mum said: "I feel really special, made some new friends and I feel like a million bucks!"
back to top