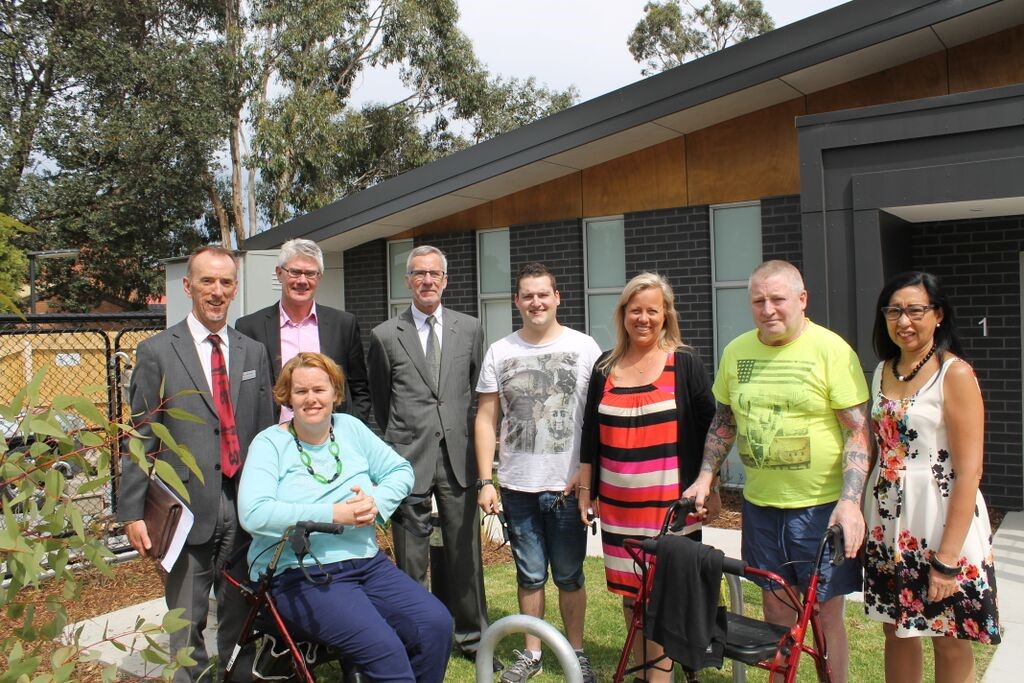 Published: 30 June 2016
New housing opens for people with disability Part 1
An enquiry by the Commonwealth Government into the adequacy of existing residential care arrangements available for young people with severe physical, mental or intellectual disabilities in Australia found that there were over 7000 young people in residential aged care in 2013/14. In this report, young people were defined as under 65 years.
The new accommodation at Frankston in Victoria has six purpose built units which have been designed specifically to allow ease of mobility, and encourage independence and security.
The units include smart home communication technologies that can be controlled by mobile devices such as smart phones and tablets. This allows residents to control their homes heating, cooling and light conditions automatically and provides the option to contact support staff in case of an emergency.
This is a fantastic result which will help prevent challenges faced by young people in the aged care system. The Commonwealth government report says these include social isolation, the lack of rehabilitation services for those with Acquired Brain Injuries, and the lack of specialist equipment and palliative care for those with degenerative diseases and other disabilities in facilities that are there to care for the frail and elderly.
While MA Housing built the property and will manage the tenancies ongoing, Monash University will use the opportunity to make use of clinical placements by health professional students studying OT, physiotherapy and nursing. This allows residents to access additional skilled supports for rehabilitation programs, community activities, and skills development.
Chris Bratchford, Executive from Mission Australia Housing said that he was very excited to see the project come to fruition.
"This housing project is a great example of organisations working together collaboratively to deliver a fantastic outcome for people with disability. We believe that this home will provide learnings on meeting the needs of customers as we transition to the National Disability Insurance Scheme," said Mr Bratchford.
back to top