Rachel and Ben's story
It was the most ashamed I've ever felt as a mother. My beautiful little boy was slipping behind. Ben had a developmental delay that limited his ability to interact and learn. He wasn't going to be ready to start school.
I know all too well that life without a good education is hard, but I'd tried everything I could to help him and he wasn't showing any improvement. We'd seen specialists and were sitting on waiting lists for therapy I couldn't afford. We weren't getting anywhere.
It seemed the nearer Ben's first day of 'big school' drew, the further he was from being ready for it.
I know now that learning difficulties are common for kids, but as a single mum I took Ben's struggles personally. I felt like a failure.
Then we got help from a Mission Australia pre-school with specialist early intervention services. I've always believed in my son. It meant the world to me that Mission Australia and their supporters did too.
Please give to Mission Australia to help other struggling children develop vital skills to be ready for school.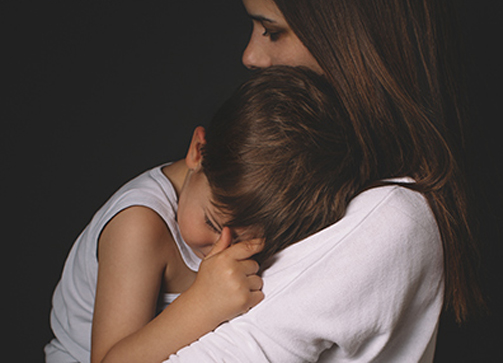 "I tried everything but Ben kept falling further behind. I felt like such a failure." Rachel, Ben's mum
Get in touch
1Australian Bureau of Statistics. Disability, Australia, 2009 (cat. no.4446.0)
*All names and images have been changed to protect identities