Mental health, alcohol & other drugs
Mental Health
Mental health issues affect approximately 1 in 5 Australians every year1. Not all mental health issues are the same and many people can recover if they receive support early.
Mental illness can affect a person's psychological, physical, emotional and spiritual wellbeing. The impact of mental illness on people's ability to function varies for every individual.
At Mission Australia we deliver support from a recovery-led view, which our experience has taught us is the most effective approach for people with mental illness.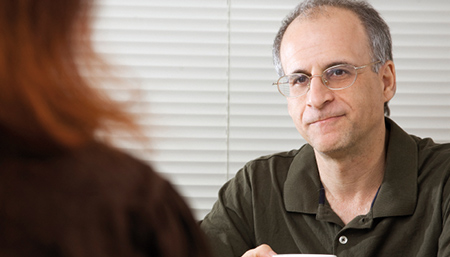 ---
Addiction
Addiction can be a complex disease or disorder – a vicious cycle that can be very difficult to break without the right support. For those dealing with addiction, Mission Australia delivers a holistic approach by seeking to understand the social, environmental, physical, mental and vocational experiences and after-effects of addiction. We work with people across all areas of personal development, with the goal of breaking the addiction and living a happy, healthy life without problematic alcohol and drug use.
While not everyone who drinks alcohol or uses drugs has an addiction, people who misuse these substances can experience devastating impacts on their physical, emotional and mental health.
The reason people develop addiction may include using alcohol and drugs to deal with grief and loss, experiences of violence and trauma, experimentation, or mental health issues. In reality, drug and alcohol addiction is a complex disease because it changes the brain in ways that make stopping very difficult, even for people who really want to.
More about alcohol and other drugs
Drug and alcohol addiction remains one of the most pressing health and social issues facing young Australians. The use of methamphetamines such as ice is at epidemic levels in our country and the impacts are horrific for young people and their families.
Many young people experiencing drug and alcohol addiction also suffer from mental health issues.
1Australian Bureau of Statistics (2009). National Survey of Mental Health and Wellbeing: Summary of Results, 4326.0, 2007. ABS: Canberra
Latest
news, media & blog

articles

Read about what we've been working on, our stance on important social issues and how you make a difference to vulnerable Australians' lives.