Sermon and Bible study resources
Our church resources are ideal to equip your congregation or small groups to address key issues of national importance,
such as homelessness, domestic and family violence and children in poverty.
These sermon outlines and Bible studies help church members and small groups understand:
• Current issues and what the Bible has to say
• How Christians are called to respond
Whoever oppresses the poor shows contempt for their Maker, but whoever is kind to the needy honours God."Proverbs 14:31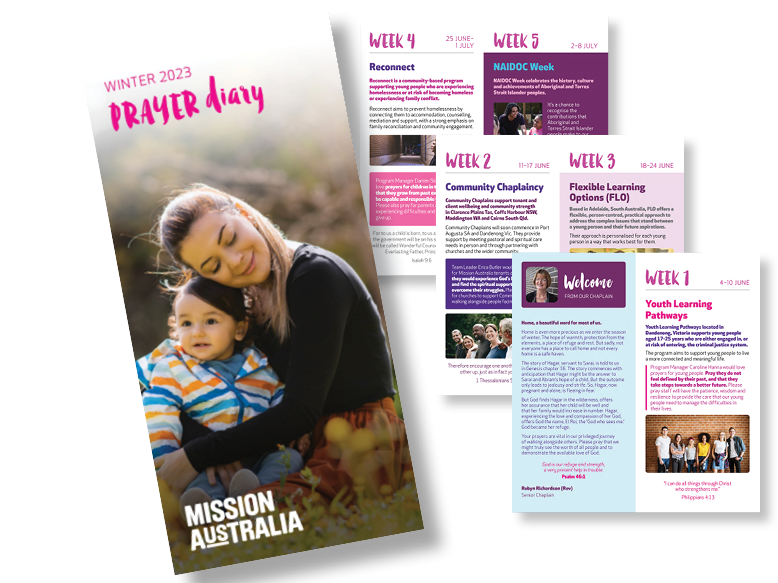 Will you pray with us?
By becoming a Mission Australia prayer partner, each week you'll receive specific prayer points for a different service around the country.
Available in your choice of a weekly email or quarterly in the post, you can join Christians around Australia in prayer for people in need.
Latest
news, media & blog

articles

Read about what we've been working on, our stance on important social issues and how you make a difference to vulnerable Australians' lives.