Scott Vawser has volunteered at our annual Christmas Lunch in the Park (CLIP) for the past nine years.
What's the most heart-warming thing you've heard from a guest?
"'This is the best day of my year; it used be the worst!'"
What is CLIP and who is invited?
With so much isolation and separation in 2020, now more than ever, we need to come together and celebrate.
CLIP is an event that welcomes everyone. If you're sleeping rough or have nowhere else to go, you can come to Christmas Lunch in the Park. No matter your circumstance, be among people that care. We offer reach out services for those who need it, provide gifts to children and care packs for the adults.
With almost 1500 guests, you can feel the excitement and hear the joy of our guests from blocks away.
What is your favourite part?
The day feels like we've had friends over for a big Christmas gathering. Sometimes, I stand there and listen to conversations between people. I often cry from so much gratitude in my heart.
Most of us start as strangers but we all leave as friends.
Who attends CLIP?
It's very diverse. Poverty comes in all forms – relational, financial, even spiritual. If we can address even some of these needs on Christmas Day, then I feel we are doing something grand!
Do you have any favourite memories of CLIP volunteers?
A few years ago, a lady named Lyn asked if she could volunteer. Her husband had died that year, and Christmas Day was her husband's favourite day. She wanted to volunteer in his memory. Since then, she has volunteered for three years and loves it. She's a real star.
How will CLIP be different this year to adhere to social distancing?
We are very thankful to be in Western Australia where we can run Christmas Lunch in the Park. We will be moving venues for the first time in 45 years due to a major redevelopment of the original site at Wellington Square. The new location is just down the road with river views! The event is spread out, so we can adhere to health guidelines and social distancing rules as we gather to celebrate life, family, community, hope and faith!
How your gift will help this Christmas
Your gift goes much further than simply paying for a meal at Christmas.
Your gift provides a connection to community and access to community support services for children, families and individuals. Thank you for giving vulnerable people the best possible chance of enjoying long-term, lasting independence.
Thanks to your donations, together we're making an important difference:
67,000+ Christmas meals served to individuals across the events 45 year history
17,796 people helped through 43 services in WA last year
Over 6,500 volunteers have shared their Christmas with those in need
Our promise to you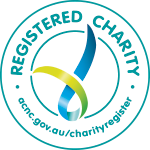 Mission Australia has been helping people move towards independence, and our commitment to this vital work has never been stronger.
Thanks to your support, together we helped 152,684 people in 2021 by combatting homelessness, assisting disadvantaged families and children, addressing mental health issues, fighting substance dependencies, and much more.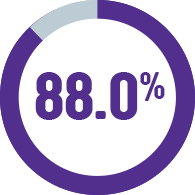 In 2021, 88.0% of our income went straight back into delivering services that assisted vulnerable Australians.
We appreciate every single donation we receive, and ensure that every dollar goes where it is needed most.
Subscribe for the latest news