Living in Limbo
How can we do our homework when we don't have a home?"
Of the thousands of questions that Chloe, 9, and Liam, 7, asked their mum after arriving at the crisis refuge, she found this one the hardest to answer.*
In their old home, they both had their own little desk in their bedroom. But their new place was very different.
Instead of a room each, they now had to share a bedroom with their mum, their little sister Imogen, 2, and their baby brother Josh, who cried a lot and kept them awake at night, making them tired for school.
When domestic violence forces families to flee their homes, children's schooling is often one of the first things that suffers as a result.
Your generosity towards families in need means that, together, we can give vulnerable kids the childhood they deserve.
Thanks to the support of generous people like you, we bought new school shoes for Chloe and Liam, so they don't have to wear their old joggers to school.
We connected Chloe, Liam and their mum with a counsellor, so they don't have to live daily with the trauma they experienced at home.
And finally, we found the family a home of their own, so they don't have to live in the refuge any longer.
Your kindness makes incredible things possible.
We have a new desk in our new home. It's a proper grown-ups one! It's easy to do our homework now."
Help children like Chloe and Liam thrive
In the very same refuge that Chloe and Liam's family sheltered in last year, there are two new families that need your help.
And there are more families just like them right now in our other refuges and housing services across the country.
Your donation helps provide families with:
Crisis accommodation
Counselling and psychological support
Case management
Connections with schools and community
Transition to long-term housing
Will you please help these families take back the lives that have been taken from them?
Our promise to you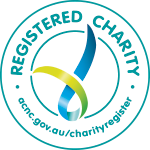 Mission Australia has been helping people move towards independence for 160 years, and our commitment to this vital work has never been stronger.
Thanks to your support, together we helped 161,595 people in 2019 by combatting homelessness, assisting disadvantaged families and children, addressing mental health issues, fighting substance dependencies, and much more.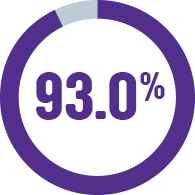 In 2019, 93.0% of our income went straight back into delivering services that assisted vulnerable Australians.
We appreciate every single donation we receive, and ensure that every dollar goes where it is needed most.