There's no place like homeless
When I met Aaron, he was parenting two young boys alone, out of work and had nowhere to go.

-Editha, Mission Australia case worker.
Aaron* and his sons, five-year-old Matthew* and three-year-old Zach*, had been staying with friends and family after he split with his partner.
Everybody knew we were struggling, but nobody knew we were homeless.

-Aaron, single father of two
This shuffling from place to place is known as 'hidden homelessness'. Like Aaron, there are so many families who don't have a permanent and safe place to call home.
Thanks to our supporters, we were able to arrange temporary housing for Aaron and his boys, along with household essentials, while he worked to secure a permanent home.
Your donation can help provide vulnerable families with a safe home, security and support.
Help children like Matthew and Zac thrive
Everyday our dedicated case workers meet with families on the brink of homelessness and pull them back to safety.
On any given night, over 116,000 Australians struggle to find a safe place to sleep. Men, women and families, just like Aaron and his young sons, Matthew and Zac.
It's so great to finally sleep in your own bed.

-Aaron, father of two.
Will you please give a generous donation today so that we can help the next family who need our services urgently?
Your donation today will give another family the practical support they need to get back on their feet:
Crisis accommodation
Care packs with essential items
Counselling and psychological support
Skills and training for employment
Our promise to you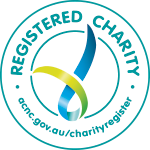 Mission Australia has been helping people move towards independence, and our commitment to this vital work has never been stronger.
Thanks to your support, together we helped 167,268 people in 2020 by combatting homelessness, assisting disadvantaged families and children, addressing mental health issues, fighting substance dependencies, and much more.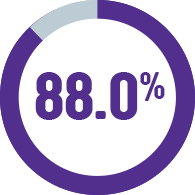 In 2020, 88.0% of our income went straight back into delivering services that assisted vulnerable Australians.
We appreciate every single donation we receive, and ensure that every dollar goes where it is needed most.
*Names and images have been changed to protect the identity of the family we helped
Subscribe for the latest news