Alexei's story
When Alexei was just eight years old he was removed from his parents' care.
From the day he turned 18 he was in and out of psychiatric hospitals as he battled severe mental illness.
Slowly, however, Alexei started to gain stability.
He found a job he loved, he was studying to become a nurse, and was living independently.
Then everything went black.
One day, for no reason, Alexei was attacked by his neighbour.
The assault left him almost completely blind, able only to see blurry shadows.
When I lost my eyesight, I lost my career, I lost my home.
With no family to turn to, Alexei was forced to sleep on the street.
Fortunately, Alexei's story has a happy ending.
After years on the street, Alexei now has a home at Benjamin Short Grove, one of our aged care centres for people experiencing disadvantage and homelessness.
Alexei now receives the support he needs and participates in regular activities that stimulate his body and mind.
And just as importantly, he feels like part of the family here, surrounded by people who care for him.
Alexei is proof of the vast difference your generosity can make.
Sadly, there are many more vulnerable older people in urgent need of help.
Will you please help an older Australian escape homelessness with a generous gift today?
The number of older people who are homeless has surged almost 30% over the past five years.1
Picture this: Each day, on average, another three people are pushed unwillingly into the growing group of ageing homeless across Australia.
That's one extra man or woman every seven hours who is forced to say goodbye to the safety and comfort of their home.
Every day on the street brings a person one day closer to potentially losing everything.
For the men and women who are homeless right now, tomorrow might be too late.
Will you be the reason an ageing and vulnerable Australian is set free from a life on the street and is welcomed into a safe home this year?
Our promise to you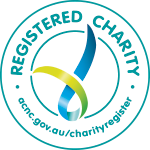 Mission Australia has been helping people move towards independence for 160 years, and our commitment to this vital work has never been stronger.
Thanks to your support, together we helped 161,595 people in 2019 by combatting homelessness, assisting disadvantaged families and children, addressing mental health issues, fighting substance dependencies, and much more.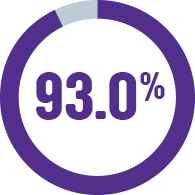 In 2019, 93.0% of our income went straight back into delivering services that assisted vulnerable Australians.
We appreciate every single donation we receive, and ensure that every dollar goes where it is needed most.