Will's story
My Dad got cancer. He tried to work, but he was too sick.
He'd been sick for a while, and when he started getting treatment for cancer, he had to give up his business.
My brother Noah* and I wanted to help but we couldn't do the work for him. Since Dad had no job, there wasn't enough money to pay our rent. We had to leave our home.
We could only take a few things – like school and cooking stuff – and we put it all in Dad's work van. That's where we slept. It was awful. Dad wanted us to keep doing well at school. But there wasn't much space to do our homework in the van, and we couldn't keep things clean. I was embarrassed. I didn't want my friends to know I was homeless.
My Dad had a talk with Noah and me. He said he felt bad about everything, and asked if we wanted to live somewhere else without him. But we love our Dad and we wanted to stay with him and look after him.
Then Mission Australia helped us. I'm really worried about all the other families who don't have a home. Can you please help them this Christmas?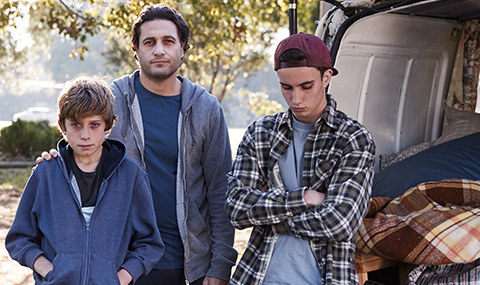 "My Dad was dying and we had to live in his work van - until Mission Australia helped us." Will, 11 years old