Craig, Laura and Sophie's story
Craig* was working hard to provide for his family, and doing a good job of it. But when his factory job was reduced to part-time, it became impossible to make ends meet.
Craig, his wife Laura and their nine-year-old daughter Sophie were living with relatives, but were forced to leave when they could no longer help with groceries, rent and bills. They spent weeks moving between friends' homes, but wore out all their welcomes in the days before Christmas.
After trying in vain to find cheap hotels or shelters where they could stay together, their last resort became their only option. They spent Christmas in a tent in an inner-city park.
Fortunately, the family was discovered by Missionbeat driver Darlene.
Darlene got to work immediately and secured a room for the family in a local crisis accommodation facility. For the first time in over a week, Craig, Laura and Sophie had a roof over their heads, the privacy of their own shower and bathroom, and food in the fridge.
Knowing that this solution was only temporary, Darlene persisted. She introduced the family to a case manager, who helped Craig and Laura complete job training and other courses, and apply for work and permanent housing.
Supported by a strong network of care, the family continues to take crucial steps each day towards becoming self-sufficient and independent. They're so thankful to have a roof over their heads, and to know that they'll be safe.
More than 116,000 Australians are homeless on any given night1
You have the power to make a real difference for families in desperate need this year.
Our promise to you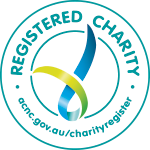 Mission Australia has been helping people move towards independence for 160 years, and our commitment to this vital work has never been stronger.
Thanks to your support, together we helped 161,595 people in 2019 by combatting homelessness, assisting disadvantaged families and children, addressing mental health issues, fighting substance dependencies, and much more.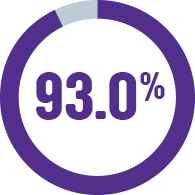 In 2019, 93.0% of our income went straight back into delivering services that assisted vulnerable Australians.
We appreciate every single donation we receive, and ensure that every dollar goes where it is needed most.
Subscribe for the latest news
Get in touch
1ABS 2018, Census of population and housing: Estimating homelessness, 2016
2Mission Australia 2018 Annual Report
*Name and image changed to protect the privacy of our staff member and their family