Back to school in the bag thanks to Boeing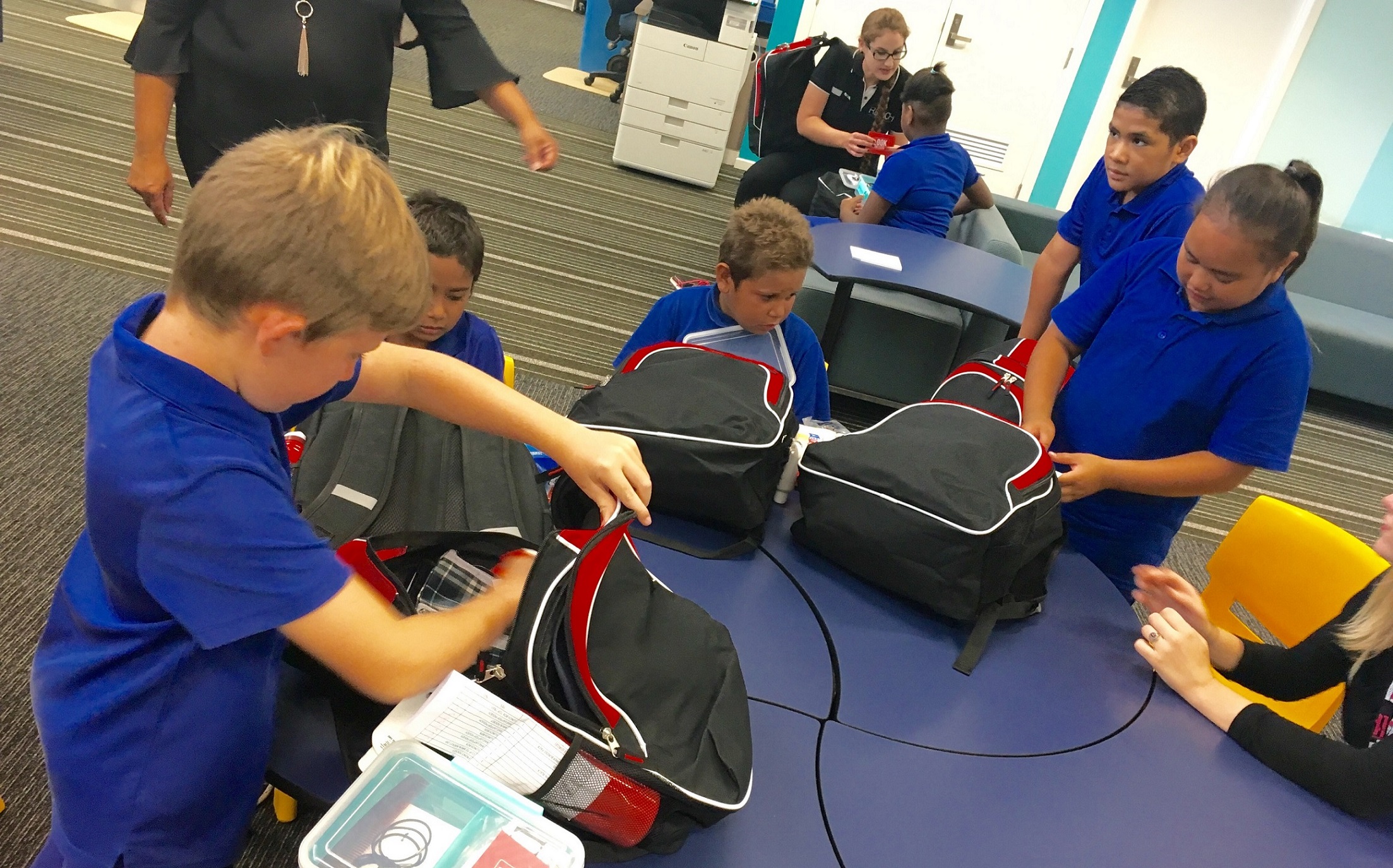 For the fourth year running, Boeing Defence Australia employees have raised funds to support children as they start school. Thanks to their generosity, 151 school students who access our services in Queensland and Victoria have received sturdy new backpacks, essential school supplies and shoe vouchers.
The donation was gratefully accepted by Mission Australia program manager Jenny Chaves at Carole State School in Brisbane. Boeing's employees across Australia gave both their money and their own time to the cause, raising more than $26,000 to purchase the supplies and spending an afternoon filling the backpacks with water bottles, lunchboxes and more.
"We're looking forward to distributing the backpacks to Queensland and Victorian school-aged children who are doing it tough," Jenny said upon accepting the backpacks. "Over the past few years, we have seen these backpacks make a real difference to the kids who receive them."
Jenny leads Mission Australia's Circles of Care program in Inala, Queensland. The early intervention initiative works to bring together a network of people who can support children at school to achieve positive outcomes for their learning and wellbeing.
Schools and families are connected with support services that are equipped to work with students facing social, emotional and educational challenges, and create an environment that acknowledges their strengths.
"Every child deserves a quality education and the backpacks are a great way to support disadvantaged students as they start the 2018 school year. The campaign supports our vision to create a community that values its children," Jenny said.
Boeing Defence Australia's Managing Director Darren Edwards said the company was proud to support Mission Australia to assist Australian families for the fourth year.
"This year's campaign has been incredibly successful and demonstrates the commitment of our people to giving children experiencing extreme hardship the best chance at an education," Darren said.
Related
media releases
Read about what we've been working on, our stance on important social issues and how you make a difference to vulnerable Australians' lives.