Mission Australia's Charcoal Lane plates up native cuisine for The Duke and Duchess of Sussex
Aboriginal and Torres Strait Islander students and restaurant staff from Mission Australia's Melbourne-based social enterprise restaurant, Charcoal Lane gave The Duke and Duchess of Sussex a taste of Australia's native cuisine during a lunchtime visit on Thursday 18th October.
Their Royal Highnesses participated in a guided tour of the restaurant to learn more about the program and, following a Welcome to Country delivered by Wurundjeri Elder Uncle Colin Hunter, they joined a 'touch, taste, smell' hands-on experience using native ingredients, with young students sharing their knowledge of native food used at Charcoal Lane alongside Executive Chef, Greg Hampton. The Duke and Duchess were gifted with Charcoal Lane aprons to wear during the hands-on session.
The restaurant served a lunch which consisted of an entree of mushroom and quinoa nest and chargrilled kangaroo and main courses of wild boar, saffron risotto and barramundi.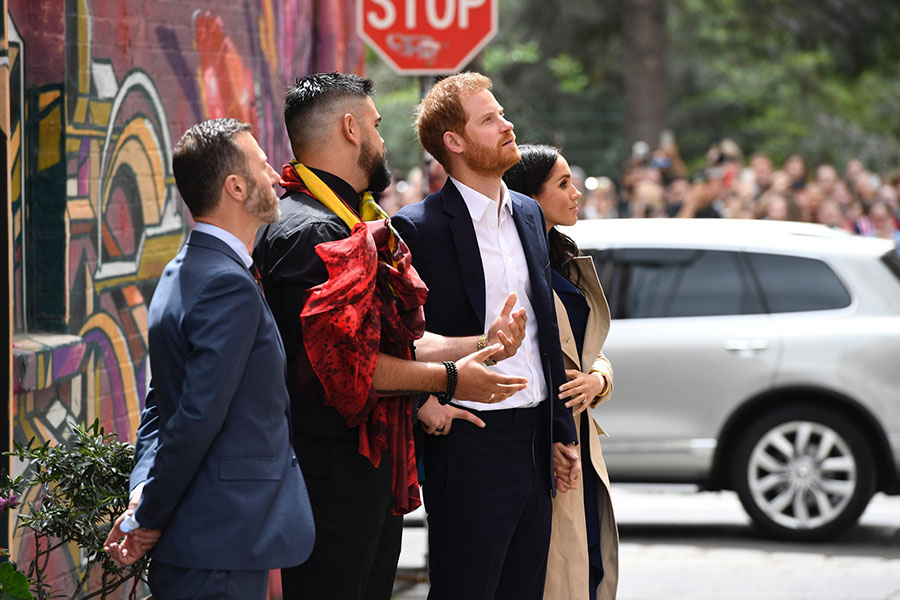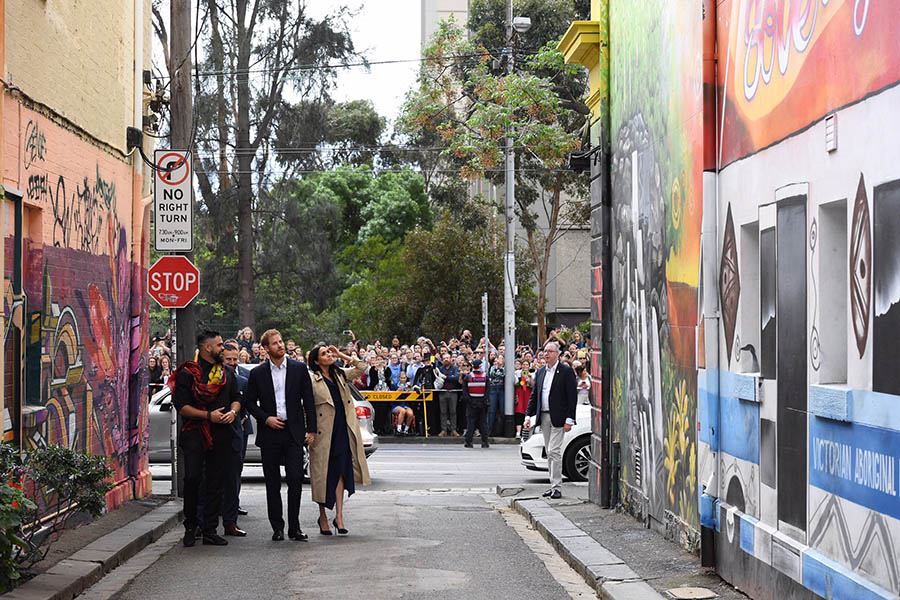 During the visit the royal couple were able to learn about the difference the program is making in the lives of Aboriginal and Torres Strait Islander young people and the cultural connection of Aboriginal people to Fitzroy.
While at the restaurant, Their Royal Highnesses also viewed a street art installation by Gunnai and Waradgerie man Robert Young, with the artist discussing how his Celebration Dreaming artwork references Aboriginal identity, connections and culture in inner Melbourne Fitzroy.
The restaurant specialises in seasonally driven native flavours while providing a comprehensive, accredited training program for young people who have experienced challenges on their journey to employment. Charcoal Lane supports Aboriginal and Torres Strait Islander young people through pathways in hospitality, while connecting to culture through food.
The unique contemporary menu put together for The Duke and Duchess is designed by the restaurant's Executive Chef and horticulturalist, Greg Hampton.
Mission Australia CEO, James Toomey said: "It was such a fantastic and humbling surprise to hear that Mission Australia's restaurant, Charcoal Lane was chosen to welcome The Duke and Duchess for a tour, hands-on cooking session and lunch. It is a once in a lifetime opportunity for the students to meet Their Royal Highnesses. Not too many young people can say they've met and served royalty!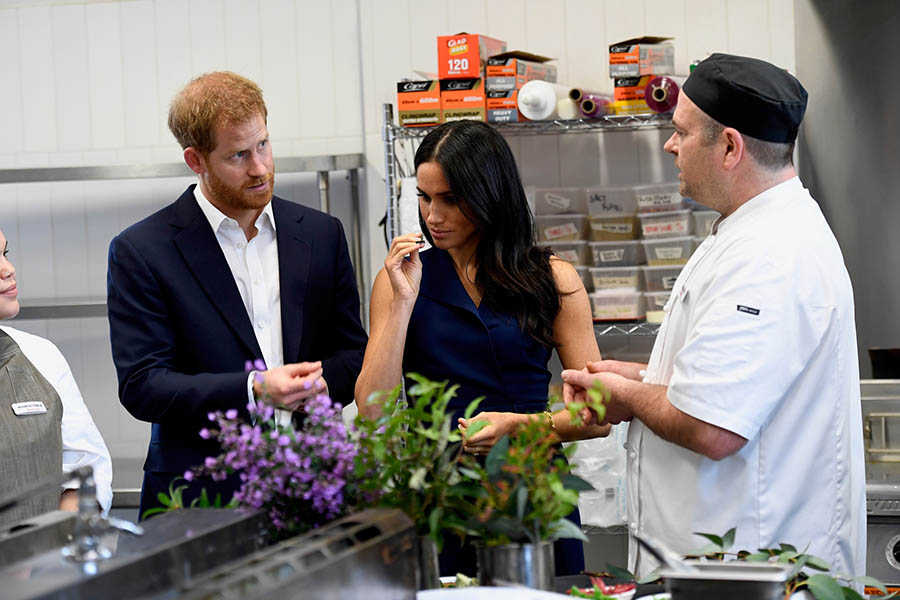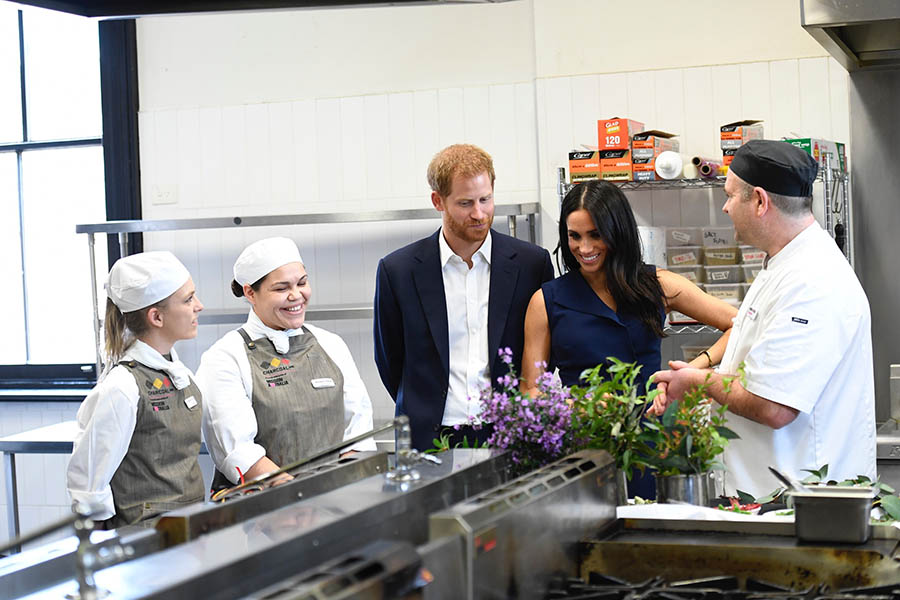 At Charcoal Lane, we are passionate about celebrating Aboriginal history and providing students with a culturally safe space to express their individual identities and overcome any challenges they may face on their journey to employment. Our program not only provides training and real work for young locals, but also fosters a sense of cultural and community pride which we are proud to have shared with Their Royal Highnesses.
"We also encourage locals and visitors to Melbourne to make a reservation at Charcoal Lane – there are not many places you can say you ate the same meal as the royal couple while also making a social difference! By plating up for some feel-good dining that unites Aboriginal heritage with the Fitzroy gastronomy experience, your dining experience will help provide a supported, hands-on Mission Australia traineeship program for Aboriginal and Torres Strait Islander young people."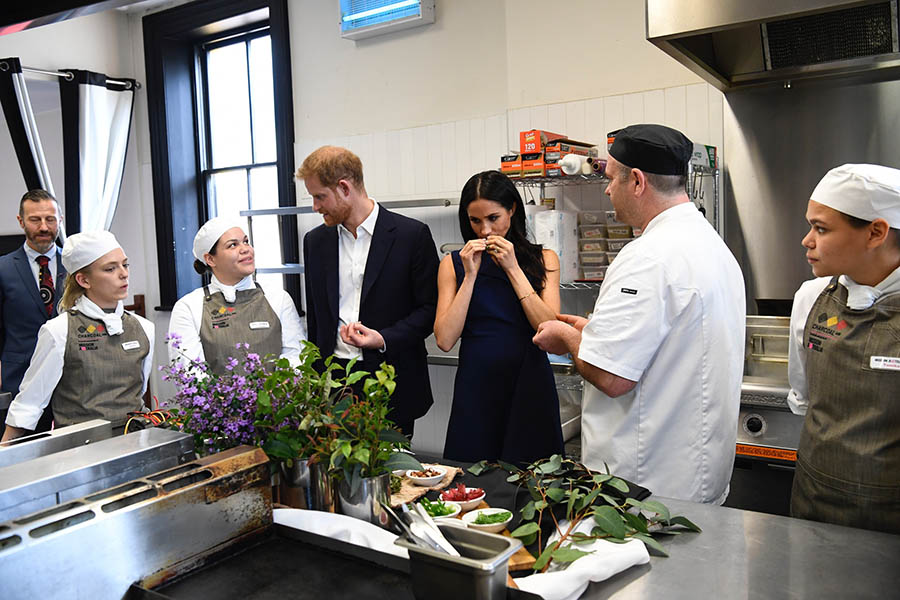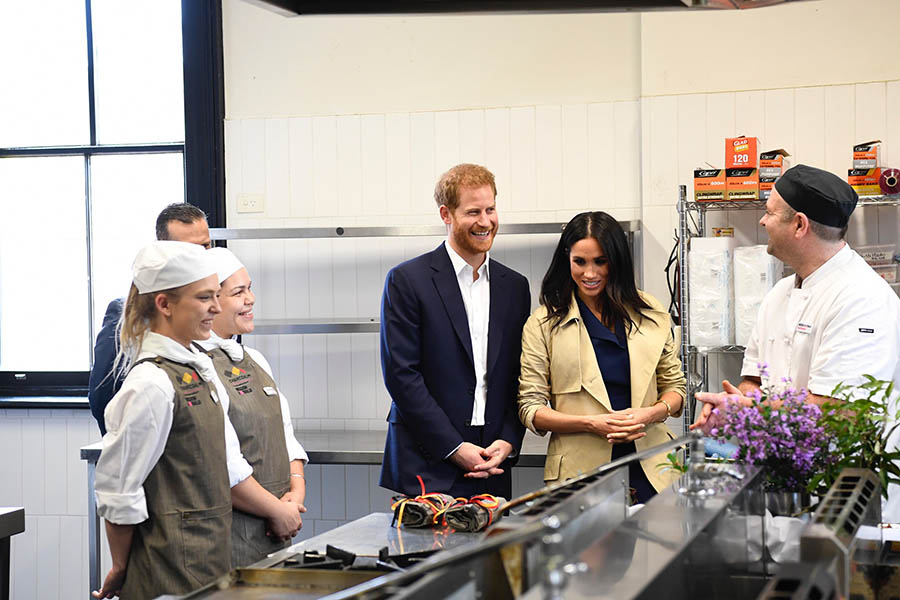 For more information, visit charcoallane.com.au
All photos by Penny Bradfield. Copyright AUSPIC/DPS
Related
media releases
Read about what we've been working on, our stance on important social issues and how you make a difference to vulnerable Australians' lives.