How are your donations helping?
Our mission is to reduce homelessness and strengthen communities. The services we offer address many areas that have potential to lead to homelessness or leave people in vulnerable situations. 
See if you can find some of the areas your donations help in the word search below!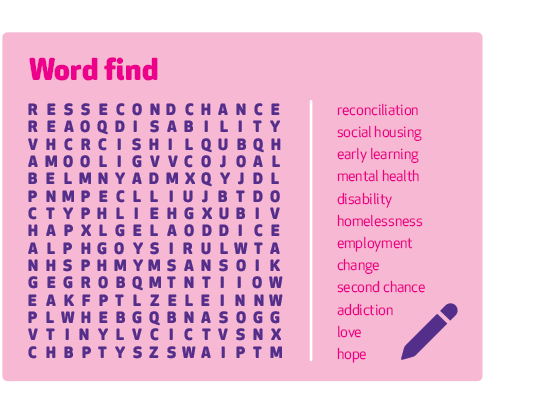 In this
newsletter