Christmas newsletter 2017
Time to celebrate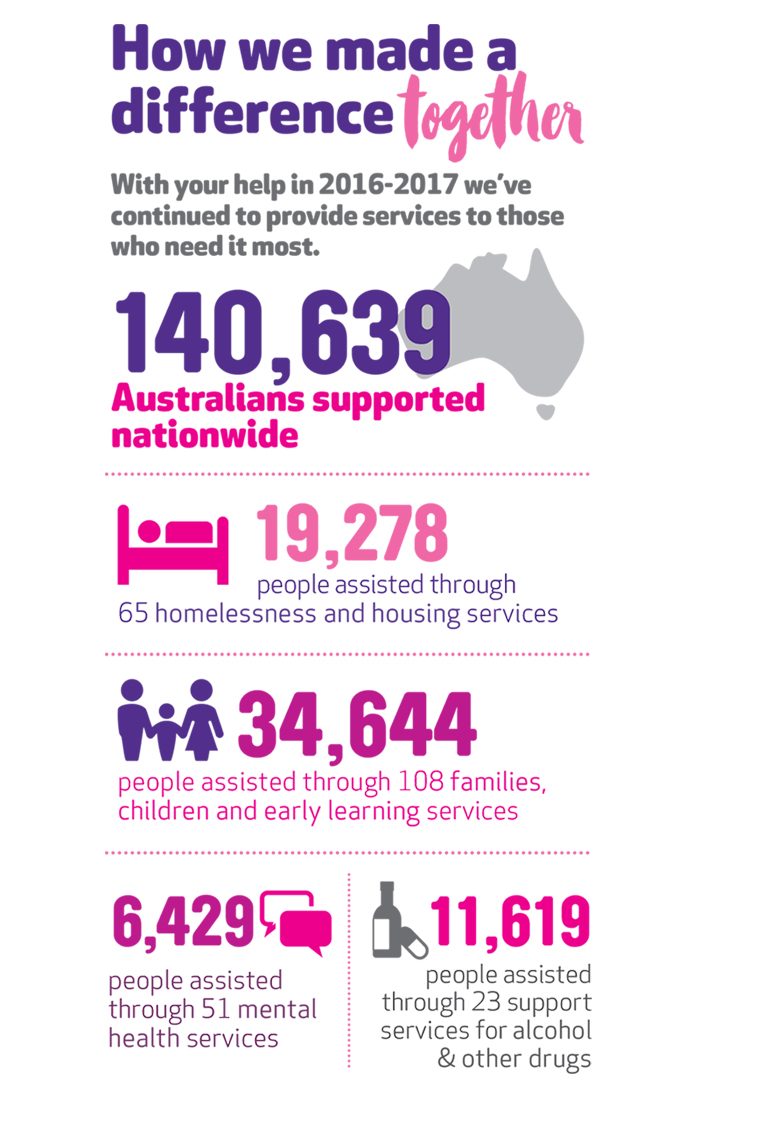 Alongside the Christmas season, we have entered another chapter in our organisation as I take on the role of Chief Executive Officer
I am so humbled to have been selected to lead this organisation that I deeply believe in and love working for. Most recently, I worked for Mission Australia in the role of Executive, Operations and Fundraising where I managed the national operations of all of our community services. I saw that without our committed supporters, partners, funders, and staff, the breadth of services we're able to provide simply wouldn't be possible.
Over 25 years of my professional life has been dedicated to community services, in the UK and Australia. As a police constable, qualified social worker, manager and executive I have worked across many areas of human need and in many different communities, in government, for-profit and not-for-profit organisations.
Throughout this time I have deepened my keen interest in social justice, seeking always to provide high-quality services to marginalised members of society, delivered with dignity.
Under Catherine Yeomans' leadership, we have become a truly purpose-driven and values-led organisation that personally aligns with my Christian faith. I'm honoured to continue the work Catherine has started.
In reading this newsletter, you will see we have a lot of progressive things happening in our organisation – yet there is still so much to be done to help disadvantaged Australians.
Thank you for your continued support. I hope you will join me as we journey onward together to help Australians in need gain independence.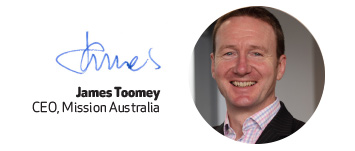 ---
In this
newsletter
Latest
news, media & blog

articles

Read about what we've been working on, our stance on important social issues and how you make a difference to vulnerable Australians' lives.