Call us today on 1300 883 067
If you are a job seeker with a disability, injury or health condition, Mission Australia can provide you with tailored services to help you find and keep a job. We offer ongoing assistance and training to help employees settle into their roles.
Once you find a job, we will continue to provide you with ongoing support for up to 12 months, to help you settle into the workplace. Mission Australia can assess the suitability of this work in regard to your condition and injury.
We can also assist you with accessing a range of other support services, depending on your personal circumstances.
Mission Australia also runs a free service to help businesses hire people with disabilities.
We treat all of our job seekers fairly and with respect, in line with the Disability Services Standards.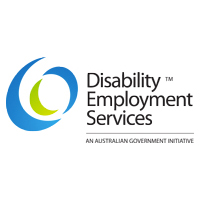 Eligibility criteria
What makes you eligible for the DES program?
- have a disability, mental ill-health, injury or a health condition
- are aged at least 14 years and have not yet reached the Age Pension age (currently 67 years)
- are at or above the minimum legal working age in their State or Territory
- can work for or have a future work capacity between 8 hours to 23 hours per week
- are an Australian resident or eligible Visa holder

You may also be eligible for if all of the following apply. You:
- have worked an average of at least 8 hours a week over the last 13 weeks
- are at risk of losing your job because of your illness, injury or disability
- aren't already getting assistance from a DES provider.

Referral process
Call 1300 883 067 to speak to one of our local services. You may be asked to complete an Employment Services Assessment (ESAt)
---
Disability Employment Service (DES - DMS) - Devonport location
---
Contact us
Address

Gound Floor
35 Oldaker Street - Ground floor Devonport TAS 7310

Phone number

Email

This email address is being protected from spambots. You need JavaScript enabled to view it.

Fax

0364235425