Call us today on 1300 883 067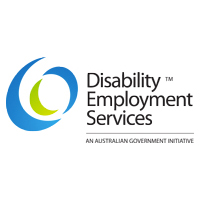 Eligibility criteria
What makes you eligible for the DES program?
- have a disability, mental ill-health, injury ora health condition
- are aged at least 14 years and have not yet reached the Age Pension age (currently 67 years)
- are at or above the minimum legal working age in their State or Territory
- can work for or have a future work capacity between 8 hours to 23 hours per week
- are an Australian resident or eligible Visa holder
- are not studying full time

You may be eligible for Work Assist if all of the following apply. You:
- have worked an average of at least 8 hours a week over the last 13 weeks
- are at risk of losing your job because of your illness, injury or disability
- aren't already getting assistance from a DES provider.
Referral process
Call 1300 883 067 to speak to one of our local services. You may be asked to complete an Employment Services Assessment (ESAt)

---
Disability Employment Service (DES - ESS) - Bankstown location
---
Contact us
Address

Suite 3, Level 7
66-72 Rickard Road Bankstown NSW 2200

Phone number