ParentsNext
Achieve your goals and find work-life balance
Feeling overwhelmed by choosing a direction for your future? 
Have goals but don't know where to start? 
Need support with balancing study or employment goals with parenting responsibilities? 
We're here to help! - Mission Australia's ParentsNext program can assist you to achieve your goals and be ready to re-enter the workforce as your child reaches school age, increasing your independence and having a positive impact on the quality of your family life.
---
---
Who is ParentsNext for? 
You can access ParentsNext as a voluntary participant if:
Your youngest child is under 6 years of age; and
You are in receipt of Parenting Payment; and
You reside in an eligible Local Government Area
Are not already a current ParentsNext Compulsory Participant.
Our Process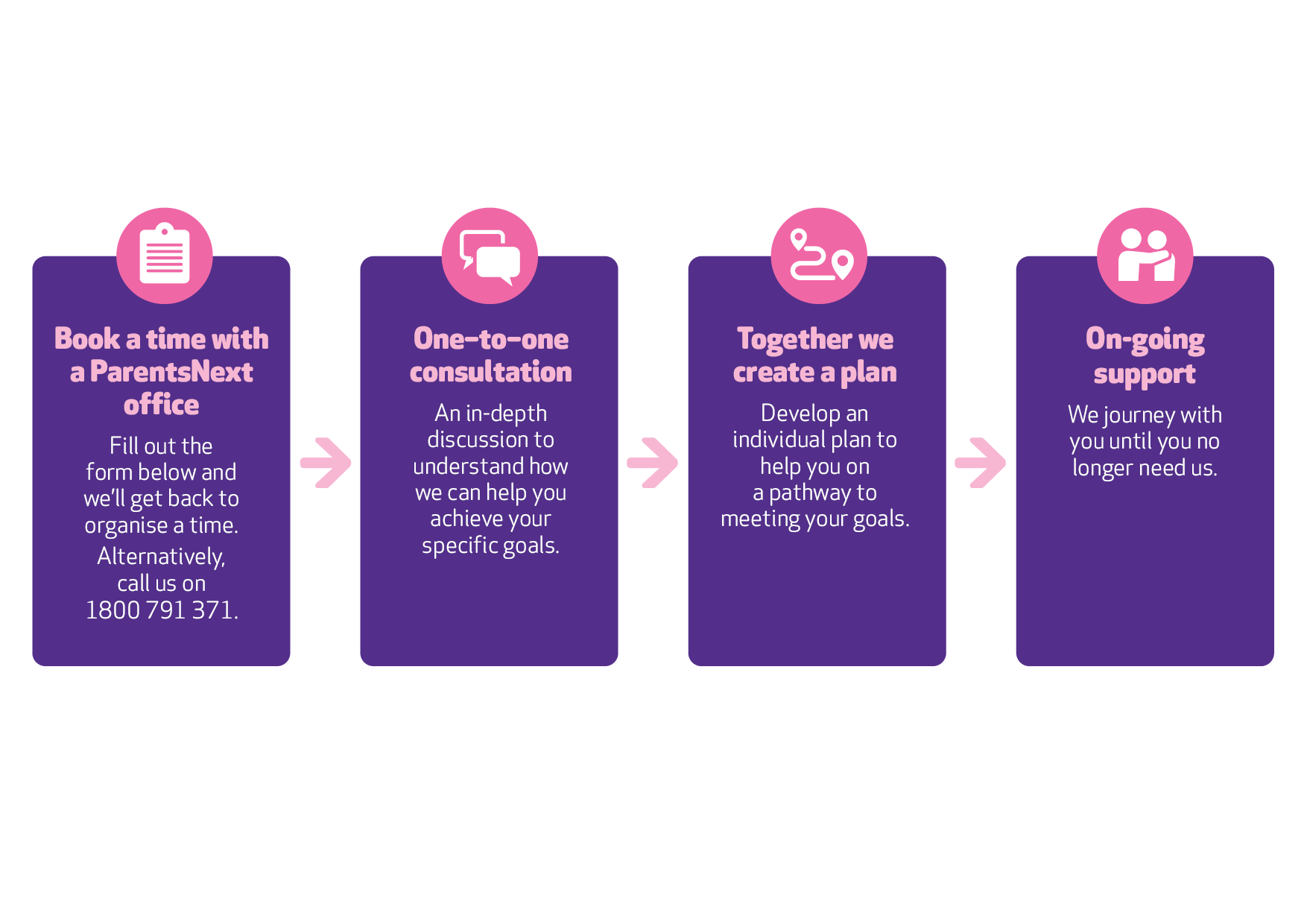 ParentsNext aims to help you develop:
Confidence to complete education and employment courses and support accessing the technology and materials you need to be successful
Financial awareness and budgeting support
Supportive and meaningful relationships with family and friends
Improved quality of life through accessing clinical mental health and counselling services
Confidence to independently access services, activities and community opportunities
Improved strategies to find work life balance while you meet your parenting responsibilities
Confidence to apply for and sustain long-term employment and offer potential employers a wage subsidy to help you make that transition back into the workforce in a role that fits with you and your family.
Real stories from ParentsNext