Kayla's story
Young mother Kayla* held her pregnant belly and comforted her little girl Mia* sleeping in a garage on an old couch. 'It's not supposed to be like this,' she thought, 'but what else could I do?'
A few months earlier she'd made the brave decision to leave her partner, who became drug-addicted and violent. Having been abused as a child, Kayla refused to wait around and let the same thing happen to her little ones.
But with no family to take them in, they quickly ran out of friends to stay with. A cold, dark, dirty garage became their only option.
A conversation with Mission Australia was the lifeline Kayla had been praying for. Drawing on our vast support networks, we found them crisis accommodation, organised food packages, and coordinated appointments with health specialists. They helped Kayla work through the trauma she'd endured, and feel prepared during the final weeks of her pregnancy.
We talked with Mia's school, contacted Centrelink to arrange financial support, and helped Kayla apply for priority housing. All this brought stability into their lives for the first time in years.
Within weeks, Kayla was granted a small home with room for Mia and her baby when she arrived.
Almost two years have passed since then. Thanks to Mission Australia's supporters, Kayla, Mia and baby Chloe* are still safely housed, and Kayla is studying to help provide for her girls.
Please donate today to help Australian families like Kayla's find safe homes.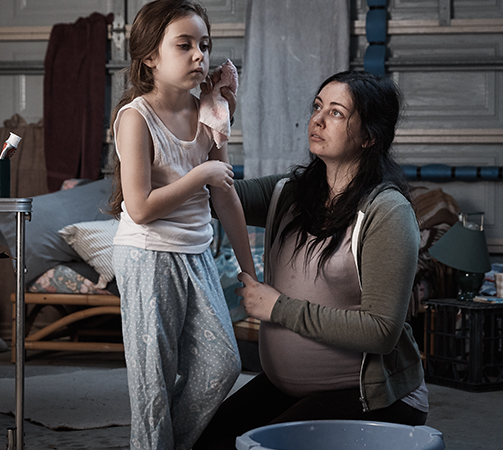 I had no bed for my little girl and no home to bring my baby back to. We were desperate. Kayla, pregnant single mum
Get in touch
1ABS Census of population and housing 2012: Estimating homelessness, 2011
*All client names and images have been changed to protect the identities of the people Mission Australia helps