Without a safe home, Leo couldn't be the dad he wanted to be
Leo* was married, had a good job and a daughter he adored. But when he lost his job, everything changed fast.
With no one to turn to, Leo found himself homeless, alone, sleeping in boarding houses, parks and train stations.
Leo often felt like giving up, but the thought of reconnecting with his daughter, Mia*, kept him going through the hardest times.
Sleeping rough takes away so much. It's hard to describe how it affects your dignity and drains away your hope."


– Leo
But Leo's life changed the night he met Ryan from Missionbeat. Now, he has a safe home and – best of all – he's reunited with his daughter.
Your support means we can continue to help other vulnerable people find a safe place to call home.
Please help more people like Leo find a safe home and leave homelessness behind for good this winter.
Every Australian should have a safe home
A safe home is more than four walls – it's the start of a journey away from homelessness, for good.
For many, like Leo, it provides breathing space, and an opportunity to rebuild dignity and begin the next chapter in life.
With no safe home, Leo couldn't be the dad he wanted to be.
Now that he has a home to call his own, he's reconnected with his beloved daughter, Mia.
Mia, now 11, visits Leo regularly at his new apartment and they're rebuilding their relationship – which they both love.
"Thank you from the bottom of my heart. I couldn't be more grateful for everything. You are angels." – Leo's message to everyone who's supported Mission Australia and helped to make his new life possible.
Helping vulnerable people leave homelessness behind for good
Your generosity can have a life-changing impact for a vulnerable person like Leo this winter.
As the nights get colder, you can help provide immediate care and ongoing support including:
Immediate on street support, food, accommodation & medical care
Case management, including structured care plans to provide ongoing, wraparound support
Support to find and apply and move into safe homes
Long-term care such as education and employment program to help vulnerable people start the next chapter of life and thrive.
Are you feeling lonely or anxious?
If you or someone you know is experiencing loneliness or anxiety, please reach out to your GP, a counsellor or call  Beyond Blue on 1300 22 46 36.
Our promise to you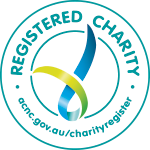 Mission Australia has been helping people move towards independence, and our commitment to this vital work has never been stronger.
Thanks to your support, together we helped 152,684 people in 2021 by combatting homelessness, assisting disadvantaged families and children, addressing mental health issues, fighting substance dependencies, and much more.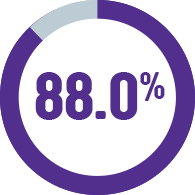 In 2021, 88.0% of our income went straight back into delivering services that assisted vulnerable Australians.
We appreciate every single donation we receive, and ensure that every dollar goes where it is needed most.
Subscribe for the latest news
*Name and image have been changed to protect the identity of the people we help.