Matthew's story
Matthew* remembers the roast dinner and chocolate cake his family had for Christmas when he was a child like it was yesterday. But he didn't understand where these treats came from.
Back then his family was barely scraping by and his parents were constantly worried about running out of money.
He knows now that those Christmas hampers were gifts generously donated by people who supported Mission Australia.
He also knows that he has Mission Australia to thank for the very house they celebrated Christmas in. At their lowest point, Matthew's family had been forced to move out of their unit and had no place to go.
Who knows what would have happened to us without their help...
It's a big part of the reason that Matthew is working for Mission Australia today, helping families in positions just like his was all those years ago – struggling to make ends meet and at risk of becoming homeless.
Matthew decided to share his story because he knows so many families are in desperate need heading into this Christmas. He also knows what's possible when compassionate people like you give generously and extend a helping hand.
More than 15,000 Australian children under 12 will be homeless on Christmas morning.1
If you're in a position to help even one child this Christmas, I urge you to do so.
I'm living proof of the difference you can make."
Photo: Matthew and his mum on Christmas day, 1994
How your gift will help this Christmas
Your gift goes much further than simply paying for a meal and a bed for the night.
Your gift provides ongoing, individually tailored support to children, families and individuals to give them the best possible chance of enjoying long-term, lasting independence.
Thanks to your donations, together we're making an important difference:


Our promise to you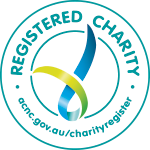 Mission Australia has been helping people move towards independence for 160 years, and our commitment to this vital work has never been stronger.
Thanks to your support, together we helped 161,595 people in 2019 by combatting homelessness, assisting disadvantaged families and children, addressing mental health issues, fighting substance dependencies, and much more.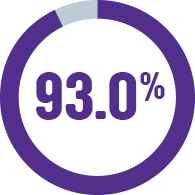 In 2019, 93.0% of our income went straight back into delivering services that assisted vulnerable Australians.
We appreciate every single donation we receive, and ensure that every dollar goes where it is needed most.
Subscribe for the latest news
Get in touch
1ABS 2018, Census of population and housing: Estimating homelessness, 2016
2Mission Australia 2018 Annual Report
*Name and image changed to protect the privacy of our staff member and their family