Children and their families shouldn't be homeless at Christmas
Droughts, bushfires, a pandemic and a recession. The past year has been challenging for us all but 2020 has been most difficult for single-parent families and children already living on the brink.
Did you know that in recent months almost one million Australians were unemployed, pushing more families closer to homelessness.1
With hundreds of thousands of Australians out of work and struggling to make ends meet, this Christmas will be an anxious time without your help. Donate today and help a family find a safe home in their hour of need.
Helping vulnerable families find a safe home
Before the pandemic, Jackie*, a single mother of two, was only just scraping by. During COVID-19, her work hours were significantly reduced and finding enough for rent, childcare and bills was unimaginable.
If I can't find more work soon, I won't be able to keep up childcare, rent and other bills. I feel so sad that I can't do more for my children this Christmas.
Mission Australia helped Jackie find affordable housing and supported the family, but Jackie isn't the only one facing financial strain this Christmas. There are many other single parents with young children struggling to make ends meet.
Will you help families like Jackie's find a safe home?
How your donation makes a difference
Give vulnerable single parents, and their children something to look for this Christmas. Your generosity will help to provide a family with:
Care packs including essential groceries
Crisis accommodation
Case management to transition to a safe home
Counselling and psychological support
Skills & training for employment
Budgeting & debt reduction support
Our promise to you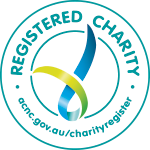 Mission Australia has been helping people move towards independence, and our commitment to this vital work has never been stronger.
Thanks to your support, together we helped 167,268 people in 2020 by combatting homelessness, assisting disadvantaged families and children, addressing mental health issues, fighting substance dependencies, and much more.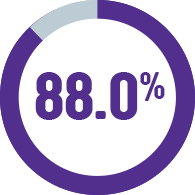 In 2020, 88.0% of our income went straight back into delivering services that assisted vulnerable Australians.
We appreciate every single donation we receive, and ensure that every dollar goes where it is needed most.
Subscribe for the latest news
Get in touch
1ABS: Labour Force, Australia, Aug 2020, released 17 Sep 2020.
*Name and image changed to protect the privacy of our staff member and their family