Gifts and gratitude in Devonport, Tasmania
In Tasmania, one in six children are living below the poverty line. As we near the end of the year, families struggling to make ends meet will face even more challenges.
To support and reach out to people in need living in Devonport, Tasmania, our team organised a community event offering free food, clothes and resources.
"This event aims to bring the community together to support those who are struggling. We want the community to know that they are not alone and there are many services out there – it's about opening up the discussion to find pathways to support." says Program Manager, Leanne McGuire.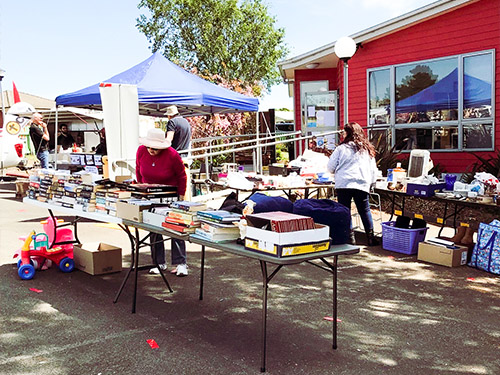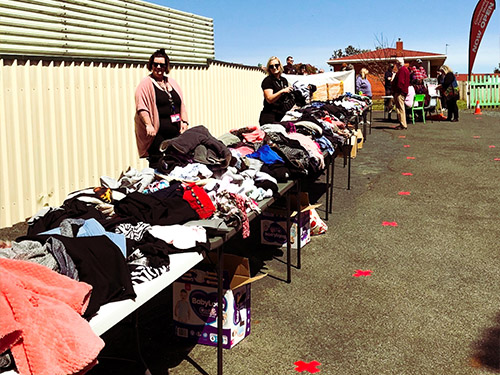 Tables were filled with clothes donated by Mission Australia team members. Fruit, vegetables and bread were also available, generously gifted by the local grocer.
People often ask how much they need to pay for the items," says our team member Paul. "When we tell them everything is free, their faces light up in disbelief!
Together with the help of generous supporters like you, families received new clothes and essential food items.
Thank you for your generous support – it means the world.
Donate today to provide care packs, filled with essential groceries and supplies for vulnerable Australians.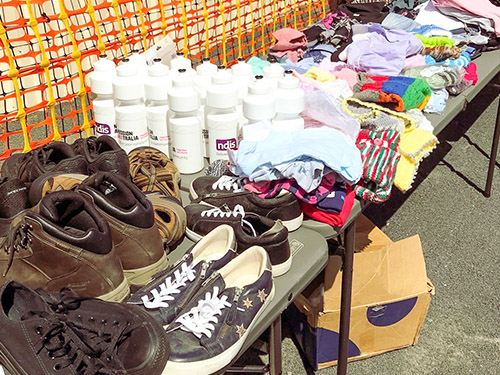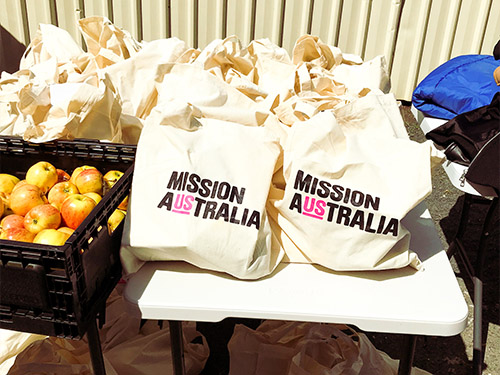 Related
news and stories
Read about what we've been working on, our stance on important social issues and how you make a difference to vulnerable Australians' lives.