Welcome to A Way Forward
Through your choice to leave a gift to Mission Australia in your Will, you are turning the compassion that shapes your life into hope for others in the future.
Thank you for making and keeping your promise of love, devotion and care to the most vulnerable in our communities, for generations to come.
I am so pleased to share this first issue of A Way Forward with you, which demonstrates the power of your kindness to transform lives – today and in the decades ahead.
You'll read about inspiring people like Edward*, a former resident at our Inner City Sydney Homelessness Service – just one of the services made possible by gifts like yours. He expresses the impact of your generosity better than I ever could:
"For the first time in a long time I feel safe in my own skin and have hope for my own future."
Thank you for making sure there's always a way forward for people in need.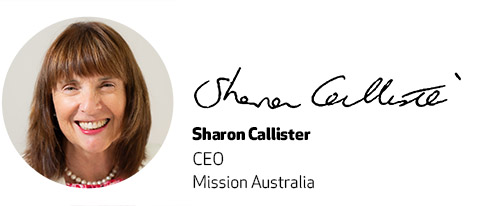 *Names and images have been changed to protect the identities of the people we help.
---
Another step on the road to recovery
In December, 119 brave young people looked towards a life after addiction as graduates from Mission Australia's Triple Care Farm rehabilitation program.
Set on 110 acres in the Southern Highlands, Triple Care Farm combines medical care, counselling, education and recreation to help young people conquer drug and alcohol addiction. It's groundbreaking, effective – and it exists because of generous people like you.
Graduate Emma* says: "Without Triple Care Farm I would have ended up dead or in jail. The program helped me get through the worst time of my life and come out with employment and a fresh start."
Without gifts in Wills, Mission Australia couldn't create and grow life-changing programs like Triple Care Farm for people in need. Thank you for your extraordinary commitment.
A new Triple Care Farm has just opened near Batemans Bay in NSW. It's called Walawaani which means safe journey in Dhurga.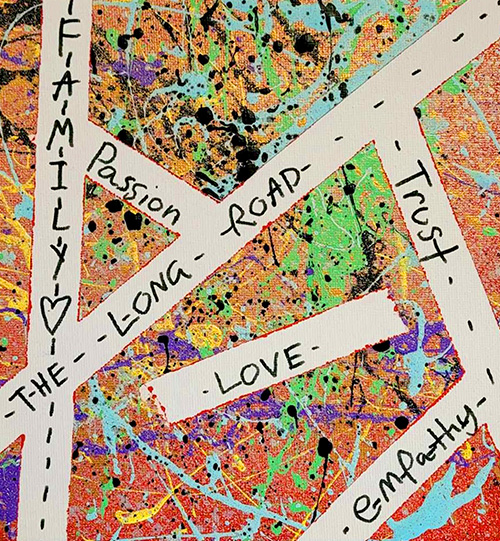 Another young graduate made this artwork to express their huge journey of change through Triple Care Farm.
They told us: "I began to open my eyes, I began to like people and myself again, and find out who I am."
---
Thank you for providing light in times of darkness

"I never imagined that such a place existed with so many amazing, wonderful, dedicated, caring people under one roof."

"I will be forever thankful for the guidance and tolerance
that was always available."

"Since coming to Mission Australia in 2019, I have all the tools at my disposal, required to empower myself and take control of my life."
---
A Christmas to celebrate because of you
Last Christmas, more than 1,200 vulnerable Perth locals gathered for Mission Australia's huge Christmas Lunch in the Park. They came for a meal, companionship – and for a reason to celebrate.
"The atmosphere blows you away. You see the transformation of guests who get a meal, some presents - even a shower or haircut if they want," shares Lynn, one of 320 volunteers on the day.
"It's an awesome blessing to volunteer. It makes my heart ping with joy."
Supporters like you have kept this beautiful Christmas lunch running for 47 years. Your lasting gift to Mission Australia will keep it going for many more years to come.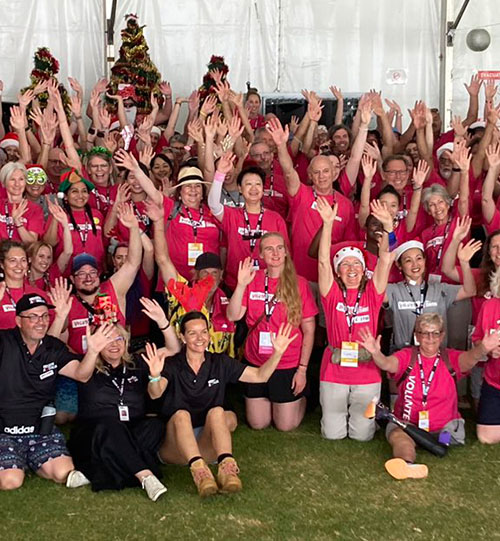 This much-loved event served its 70,000th meal last Christmas.
---
Looking Back: Charles Chambers Court
For 25 years, you've given older people a way out of homelessness.
It was 1998 when Mr Charles Chambers, a long-time leader at Sydney City Mission, realised Sydney had a growing population of "frail aged homeless" people in need of support.
Thanks to better care, more people experiencing homelessness were living past the age of 55. But with age came poorer physical and emotional health and more entrenched social isolation.
Mr Chambers advocated for a new aged-care residence that would be a haven of safety and hope for these vulnerable older Sydneysiders. With help from governments and kind supporters like you, Charles Chambers Court was built onto a heritage-listed church in Surry Hills in August 1998.
Twenty-five years on, Charles Chambers Court has become the model for many similar Mission Australia residences. Steve Brooker, Aged Care Manager, said:
"We enhance people's lives with services such as visiting therapy dogs and volunteers who pop in to have a chat or to make them a meal. People who came to us in very difficult circumstances can live with safety and independence and a good quality of life."
Thank you for ensuring more Australians can continue to age with dignity and compassionate care.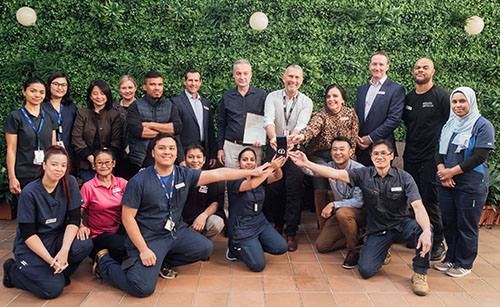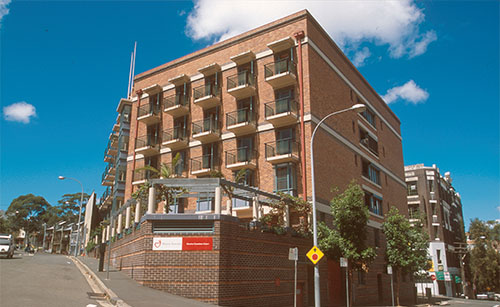 ---
Matt is keeping teenagers off the streets — with your help
Every work day is different for Matt – but his inspiration is always the same.
My young people motivate me. Their resilience and passion for seeing the world become a better place has sometimes brought a tear to my eye."
Matt is part of Reconnect Gold Coast, a mobile team dedicated to tackling the growing problem of youth homelessness in the region.
He builds connections with young people – whether they are disengaged high school students or teenagers who are sleeping rough. Matt supports them into safe accommodation and the work and study opportunities they need to build better lives for themselves.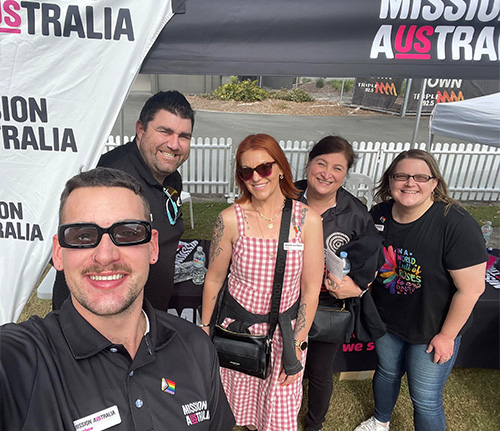 ---
Your Gifts in Wills team
Our team is so thankful for your generous decision to leave a gift to Mission Australia in your Will. If you have any questions or want to chat about your life-changing legacy, please reach out to us.
Latest
news, media & blog

articles

Read about what we've been working on, our stance on important social issues and how you make a difference to vulnerable Australians' lives.