Winter newsletter 2017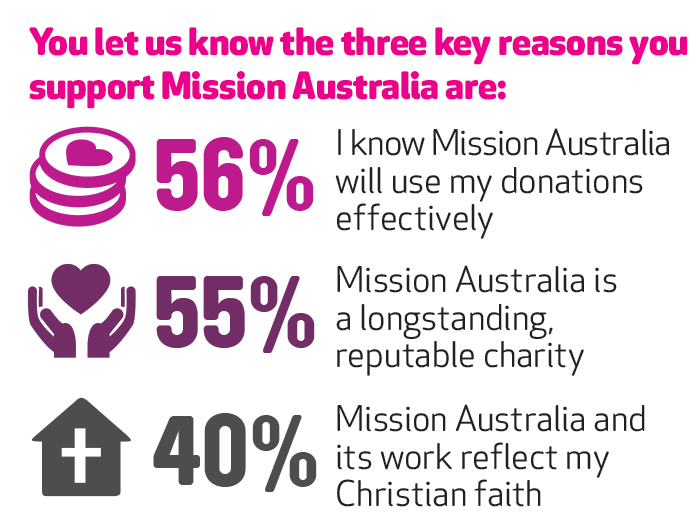 Season of change
Change is in the air, and I'm not just referring to this icy Winter weather.
Exciting change is upon us, and with it comes the promise of better outcomes for the people your generous donations support.
This year's Federal Budget delivered some welcome certainty to homelessness funding, with the government committing $375 million and the promise of ongoing investment.
The funding will give thousands of Australians the support they need to prevent falling into homelessness or to move quickly out of it.
Also encouraging was the inclusion of full funding for the NDIS, though concern still remains for vulnerable people ineligible to continue to receive the vital mental health supports they currently do.
Disturbingly, the Budget failed to offer adequate assistance for the 657,000 low-income households living in rental stress. My team is continuing to advocate for these people to ensure they can pursue lives of independence.
I was thrilled to recently attend the opening of David Martin Place, our ground-breaking youth detox facility. We've also just opened Benjamin Short Grove, our new aged care facility, which we couldn't have done without your life-changing donations.
Since 2002 the annual Mission Australia Youth survey has informed policies and programs that support young Australians to be the best they can be. If you know young people aged 15-19, please encourage them to have their say at missionaustralia.com.au/youthsurvey
Thank you for your enduring support. We're achieving so much together.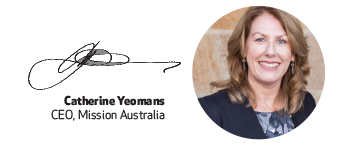 *Name has been changed to protect the privacy of the person we helped.
---
In this
newsletter
Latest
news, media & blog

articles

Read about what we've been working on, our stance on important social issues and how you make a difference to vulnerable Australians' lives.