Winter newsletter 2019
Working together to end homelessness
Ending homelessness requires us to address the disturbing issue of domestic and family violence, says Head of Policy and Advocacy Jacquelin Plummer
With domestic and family violence at crisis levels across the country, it's possible that you know of someone who has experienced this trauma personally.
I certainly know a few women who have had to leave violent situations and find somewhere safe to live – sometimes with small children in tow.
Through my research at Mission Australia on ways to end homelessness, it has become clear that prevention is key.
Sadly, domestic and family violence is one of the major reasons that women and children in Australia leave their homes and end up experiencing homelessness. It is devastating that women are often in a position where leaving home is the safer option.
To have any chance of ending homelessness, we must work together to both prevent and address domestic and family violence and any resulting homelessness. You can read more about our findings on this issue on the next page.
As you read through the rest of this newsletter, I hope you're inspired by the stories of people who have overcome difficult times. The resilience of domestic and family violence survivors certainly inspired
me as I researched and wrote this paper.
Thank you for continuing to stand with those on their journey to independence.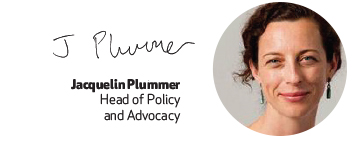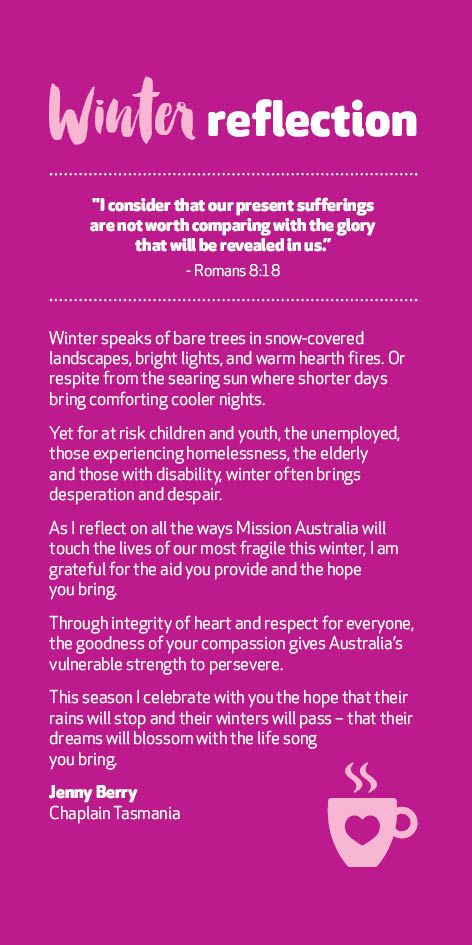 ---
In this
newsletter
Latest
news, media & blog

articles

Read about what we've been working on, our stance on important social issues and how you make a difference to vulnerable Australians' lives.