Resource sharing hub
Welcome to Mission Australia's resource sharing hub. We are sharing these resources because we believe that collaborative work across the not for profit sector is the best way to maximise positive outcomes for people accessing services and support.
Documents on this page are licensed under a Creative Commons Attribution-NonCommercial-ShareAlike 4.0 International License.
You are welcome to distribute and use resources within your own organisation in accordance with the licence.
In addition, you are free to share (copy and redistribute) and to adapt (remix, transform and build upon) these resources under the same licence, but only under the following terms:
If you have any questions about how you can use these resources, please email This email address is being protected from spambots. You need JavaScript enabled to view it..
At Mission Australia, we're always interested in continuous quality improvement, so please contact us at the above email address with any comments or suggestions about these resources.
---
Remote Working Resources
These materials include guidance for Mission Australia staff on which technology platforms should be used for what purposes. These relate specifically to Mission Australia's IT settings so may not be relevant to other organisations.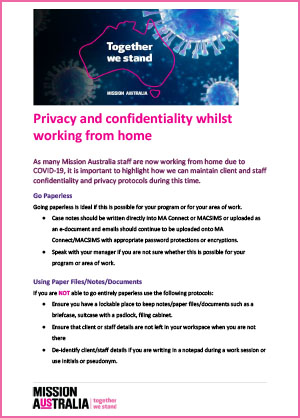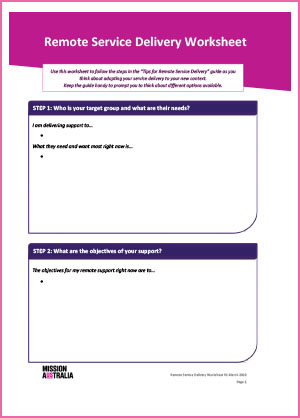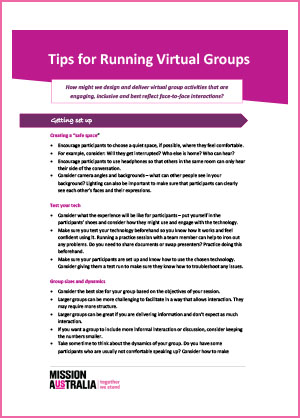 ---
Learning from Lived Experience: A Framework for Client Participation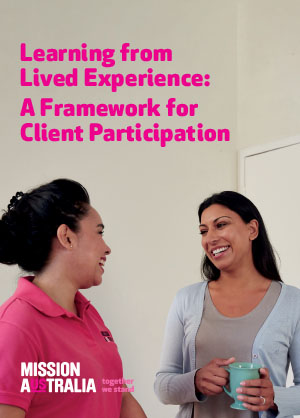 At Mission Australia, our clients are at the centre of everything we do. We're on a journey to continuously improve our client engagement and increase client participation. This framework sets out ways we can enhance genuine client participation and engagement and provides tips for identifying and responding to new opportunities for listening and learning from lived experience.
Clinical and Care Governance Framework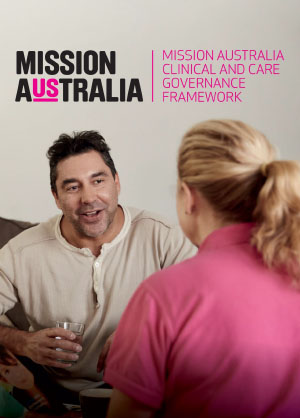 Mission Australia is committed to delivering high quality, safe and effective services which create powerful and sustainable change in people's lives.
Our Clinical and Care Governance Framework is a part of our overall operational framework. It details the foundational pillars and principles of excellent clinical and care governance, and describes the mechanisms required for consistent and sustainable implementation.
Lived Expertise Practice Framework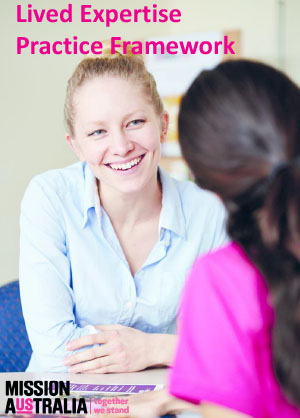 The purpose of Mission Australia's Lived Expertise Practice Framework is to provide a single definition of what lived expertise practice means to Mission Australia and its people. This framework outlines lived expertise practice domains, guiding practice principles and practices, and examples of enabling and not enabling lived expertise practice.
National Case Management Approach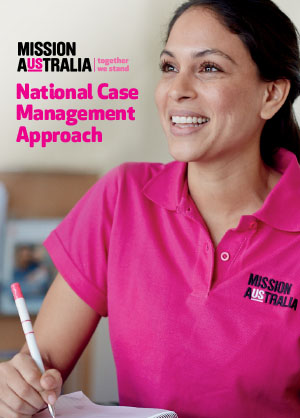 Mission Australia's National Case Management Approach provides a set of core principles that underpin our Case Management practices and outlines the core practice steps involved in effective Case Management. It is intended to inform practice at the local level and to provide support for staff to engage in discussions about their work.
Recovery Oriented Practice Framework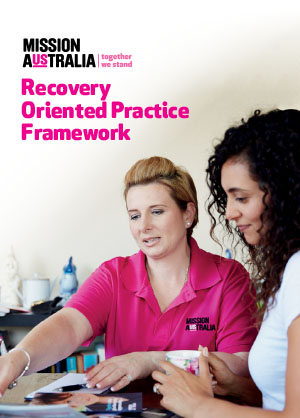 Mission Australia's Recovery Oriented Practice Framework provides a set of core principles that underpin our recovery oriented practice, provides guidance about recovery models used within service delivery and articulates how recovery language is used across our organisation. It emphasises the importance of strengths-based, person-led, collaborative practice.
Partnership Kit: Supporting Aboriginal and Torres Strait Islander Partnerships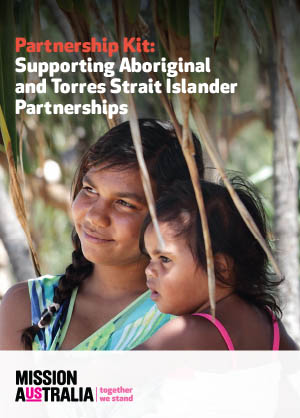 For Mission Australia, partnerships are a crucial part of our work, achieving more together than we possibly could alone. This Partnership Kit supports staff with the guides and tools needed to establish and strengthen culturally appropriate partnerships with Aboriginal and Torres Strait Islander organisations, groups, and communities throughout Australia.
Aboriginal and Torres Strait Islander Cultural Safety Practice Guideline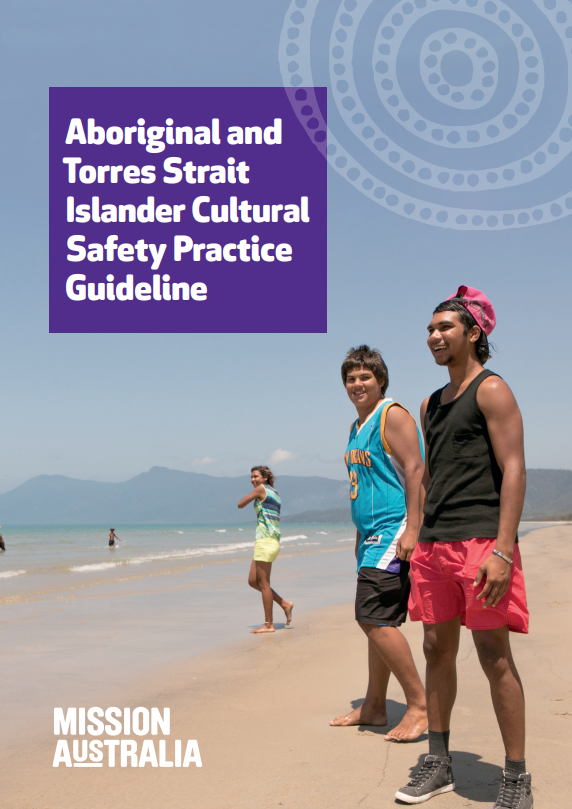 At Mission Australia, creating a culturally safe organisation is everyone's responsibility and should be considered as an ongoing journey of discovery and change.

Our Aboriginal and Torres Strait Islander Cultural Safety Practice Guideline provides guidance, advice and links to resources and tools for all staff to strengthen the cultural safety of their services and workplace and to assist Mission Australia's transition to a culturally safe organisation.  These resources will support individuals to tailor their work and behaviours to ensure they meet the needs of Aboriginal and Torres Strait Islander individuals, groups, and communities.
Flagship Service Models
The following Flagship Service Models ('FSM') are part of MA's growing suite of national service models. Each FSM is evidence-led and aims to drive consistency and best practice by creating national guidelines that can be customised for local context. The services documented in these FSMs have been chosen based on what we do best, what we want to scale and what we want to be known for.
FSM - Integrated Model of Housing and Support
Latest
news, media & blog

articles

Read about what we've been working on, our stance on important social issues and how you make a difference to vulnerable Australians' lives.