Building confidence in Tasmania
At Mission Australia, working with communities is central to what we do. We work alongside communities to support them to become stronger. In Tasmania, young people and families have received the support they need to thrive.
Building confident young people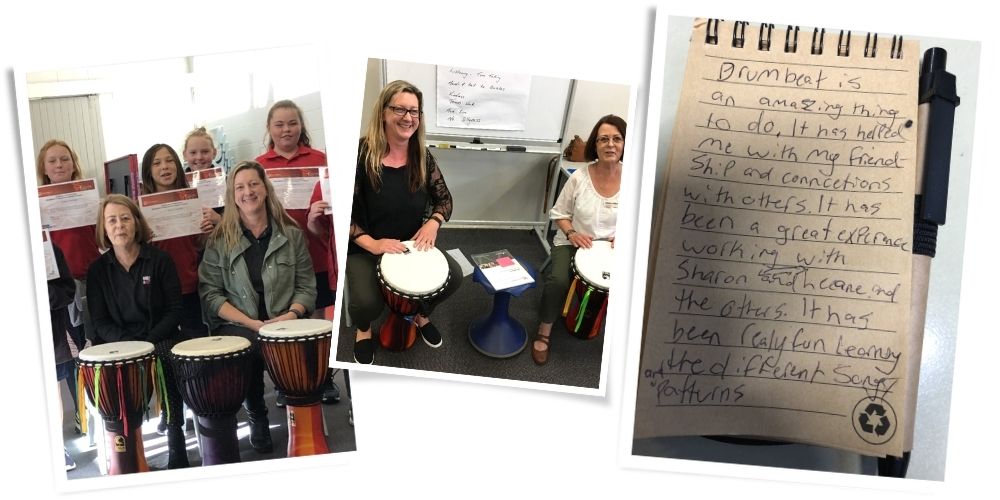 Starting school was overwhelming for Harmony*. It was hard making new friends and she spent repeated lunches alone. When Harmony's teacher noticed she was struggling to fit in, her teacher told her about the music program DRUMBEAT.
As part of our Parenting Together service in Northern Tasmania, DRUMBEAT is a program for Invermay Primary School students.
"Many of the children struggle to express themselves," says Leanne, Family Support Services Program Manager.
"With DRUMBEAT, we get to provide a safe, social space for them to express their feelings, relate to others and have fun."
Working together with teachers, DRUMBEAT helps improve students' mental health, self-esteem and communication skills through teaching drumming techniques.

Since joining DRUMBEAT, Harmony* has become an avid drummer and has now built strong friendships with her peers in the program.
"DRUMBEAT is just amazing. It has helped me make friends and talk to people," says Harmony, "I've had so much fun with Sharon and Leanne, and the others."
"What I see is a genuine glow from our participants," says Tony Brazendale, Principal of Invermay Primary School.
"They aren't just using the new knowledge in the sessions, but their understanding is being utilised in their everyday lives. It is rewarding work and I hope that we can to continue DRUMBEAT at Invermay Primary School."
Supporting parents to thrive
Whether it's caring for a newborn or multiple children, parenthood is demanding. Often parents are left to face the pressure alone and are unsure of where to go for help.
Parenting Together also offers two additional programs, Mother Goose and the Positive Parenting Program (Triple-P), to provide solutions and support for parents.
Meeting weekly, the Mother Goose program seeks to develop parents' relationships with their children by teaching rhymes, songs and stories. While it sounds simple, learning new songs together improves early childhood development and creates shared experiences for the family.
Parents have loved learning new songs and rhymes with their children in the supportive group environment.
Triple-P helps parents and carers of families from diverse socio-economic, cultural and ethnic backgrounds improve their parenting skills and build positive relationships with their children.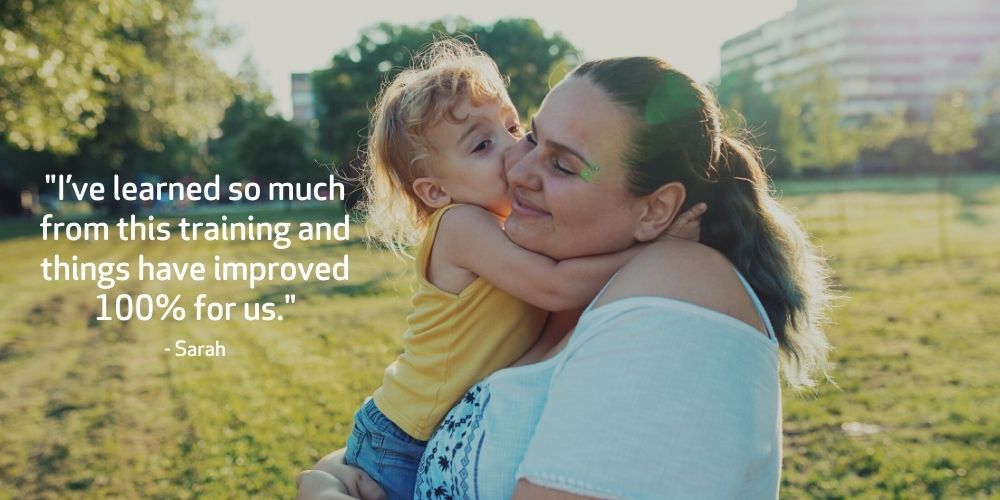 Area Manager, Paul Denny, has seen firsthand the impact these programs can have.
"Families enjoyed attending and completing the sessions," says Paul, "We were able to interact and build rapport with the families who attended through the use of an interpreter."
Since joining the program, parents report feeling more confident to manage misbehaviour, they are spending more quality time with their children and are complimenting their children more regularly.
"Thank you, I feel more confident now," says Sarah* who attended the eight-week program. "I've learned so much from this training and things have improved 100% for us."
Anglicare Tas funds Mission Australia to deliver Parenting Together in Northern Tasmania to support vulnerable parents in Tasmania to have access to the support they need to feel confident about raising their children.
*Names have been changed to protect the identity of the people we help.
Related
news and stories
Read about what we've been working on, our stance on important social issues and how you make a difference to vulnerable Australians' lives.