Café One makes an impact in Cairns
Café One aims to end homelessness and disadvantage in Cairns, one coffee at a time.
Our Café One team, Cairns, QLD has been recognised for its contribution in helping vulnerable Australians gain vital life skills. The program won the Tropical North regional award at the 60th annual Queensland Training Awards.
Since 2016, the program has provided more than 35 trainees with hospitality, food handling and IT skills.
Program Coordinator Anne Ah Gee said many trainees were formerly long-term homeless and had complex needs.
"Café One started as a program where people had the opportunity to get a barista certificate, but in the last couple of years we've morphed into a formalised training program where attendees complete a 24-week paid Certificate I through CQUniversity," she said. "For four days a week, they work in the coffee van and at Mission Australia's Douglas House in an admin and reception role."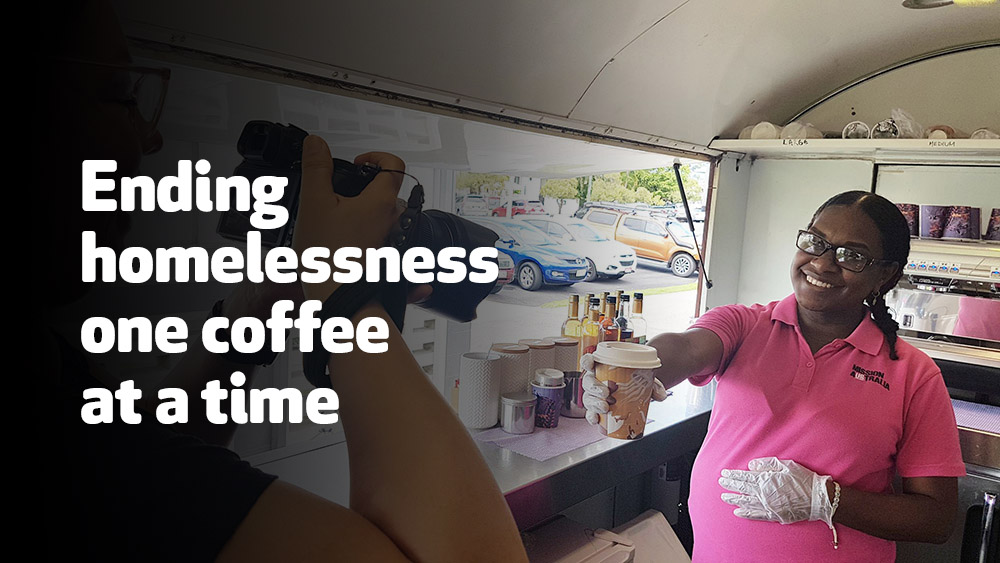 Café One transforms the lives of trainees like Doreen and Rosebud.
Since engaging with Café One, Doreen and Rosebud have completed their barista training and a 24-week paid Certificate I through CQUniversity. The opportunity has provided them with new skills, renewed confidence and hope for their future.
"It has been a fun and enjoyable learning experience and environment," Doreen shared. "It has provided me with life skills in customer service and communication, and preferences for future roles."
Rosebud's confidence has increased thanks to the kindness of our Mission Australia staff. "Thank you to my beautiful and amazing supervisor and trainer Mrs Anne Ah Gee, and Barbs, and those other ladies for their support, and services provided to me," she shared. "I enjoyed the experience of the Café One van. I loved attending events, and working with an amazing team."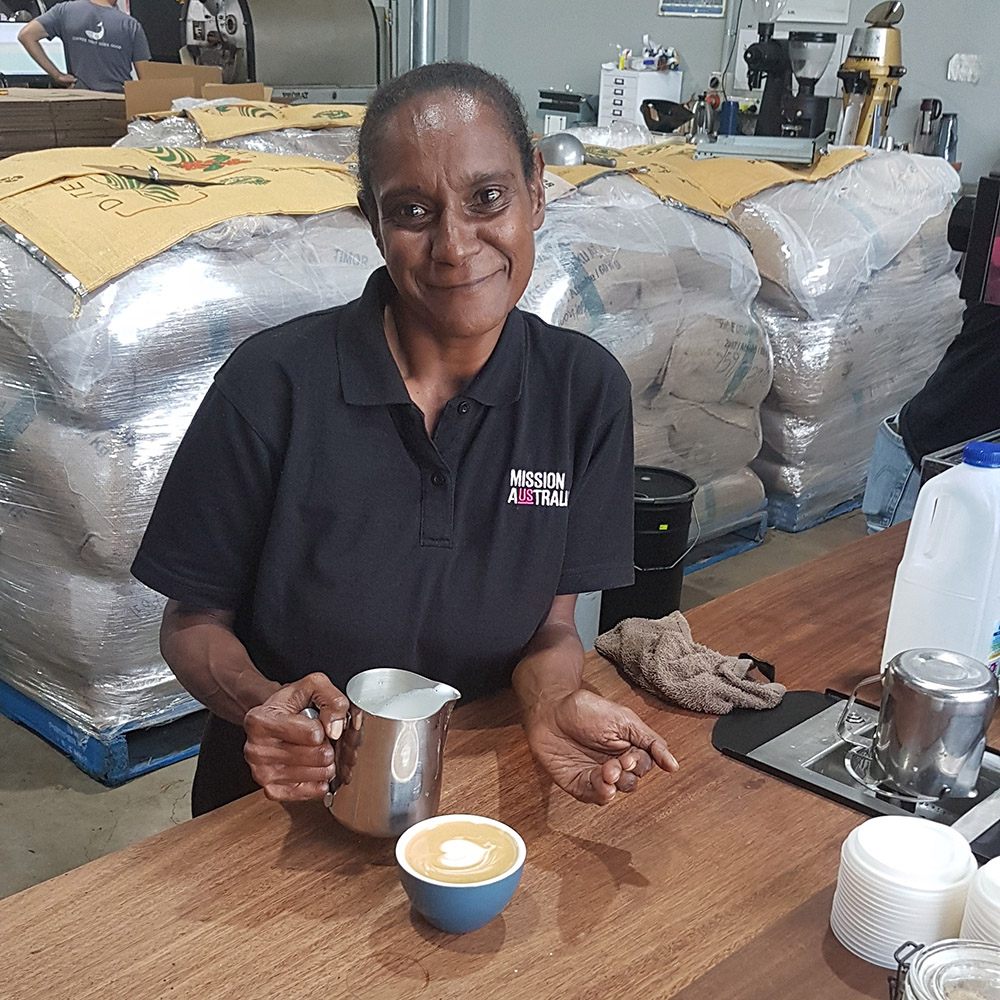 For trainees who have not finished high school, Café One can be life-altering for their community and families.
"The impact cannot be overstated," Anne explained. "These people have been told 'you can't', 'you don't fit in' and often feel quite worthless."
"We expose them to many different opportunities and the next step is to help them move into work they're passionate about," Anne shared. "It's magnificent because we get to see that moment when people actually start to believe in themselves and start to choose what their future might hold."
Trainees may have a history of rough sleeping and chronic homelessness. The program opens up the opportunity for people to receive training in a positive and encouraging environment that can further their job opportunities, increase financial stability and improve their social and emotional wellbeing.
Café One helps reduce poverty by inspiring others in Cairns.
Training and providing opportunities for an individual, inspires others from the same community to follow in their footsteps. For many families it can be the turning point towards a better future.
"There's that sense of pride as parents come home with a boot-load of groceries for their family," Anne shared. "They also inspire generational change as their families, nieces and nephews are exposed to something better."
Recently the program was recognised as the Community Training Initiative of the Year at the 60th annual Queensland Training Awards.
The awards from the Queensland Government, recognise organisations that strive for and have achieved success in training and education. We are thrilled that Café One has won the Community Training Initiative of the Year award!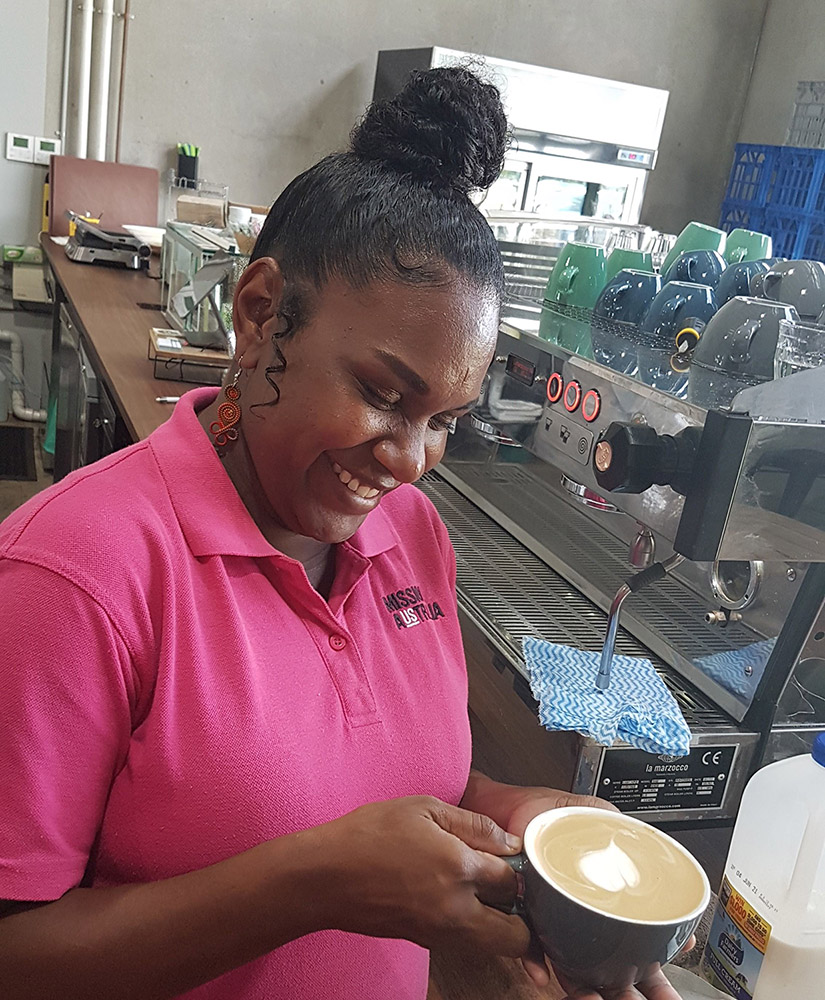 A big congratulations to our Café One team for winning the Tropical North Community Training Award at the 60th annual Queensland Training Awards. It is a testament to the wonderful contributions made by the team and the incredible young people that make it a success." Stephen Vines, State Director, QLD

Mission Australia's Café One is a social enterprise program providing people with a lived experience of homelessness an opportunity to participate in vocational training and employment. Thanks to the Department of Employment, Small Business and Training, Café One has helped people in QLD since 2016, giving them a sense of pride, achievement, dignity, and inclusion.
Related
news and stories
Read about what we've been working on, our stance on important social issues and how you make a difference to vulnerable Australians' lives.