Answering a mother's Christmas wish
For families in difficult situations, birthday celebrations or Christmas festivities can be a stressful time. Simple luxuries like gifts, warm meals or desserts can be a stretch for people struggling to make ends meet.  
In Inala, the generosity of Mission Australia supporters funds our Circles of Care program that helps children and their families through difficult times. For Karen*, a single mother of six children, the Circles of Care team were an answer to prayer. In a small act of compassion and kindness, the team helped Karen and her children enjoy Christmas as a family.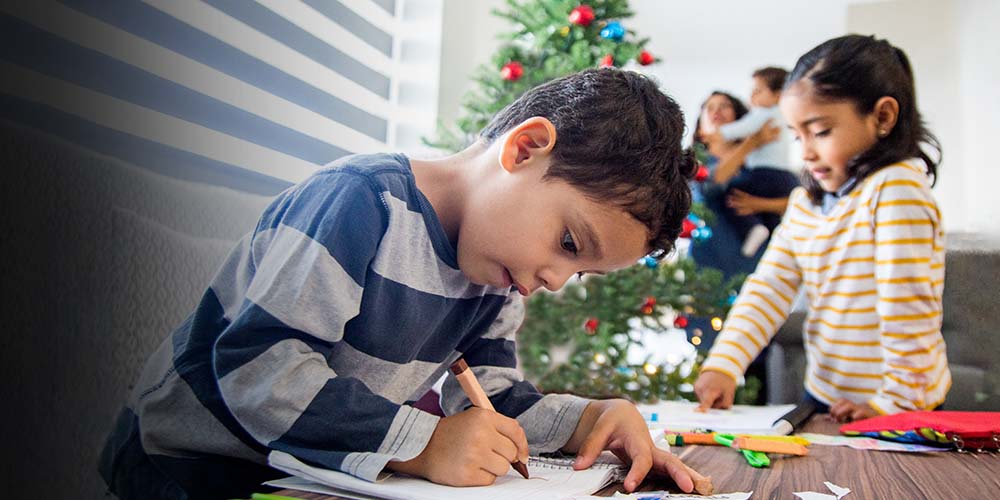 A mother's Christmas wish: Karen's story
Christmas, for most children, is a wondrous time.
Karen, a mother of six, wanted her children to experience the same joy and excitement she had growing up during Christmas. Karen remembered colorfully wrapped presents under the tree, delicious meals and lots of treats. She desperately wanted to give her children the same heartwarming memories of Christmas.
The family could barely make ends meet, but Karen carefully set some money aside. It wasn't much, but it would mean her six children could get a small gift every Christmas. The children were on board too, agreeing to forgo big birthday celebrations to help the family save for a fun Christmas celebration.
The Christmas savings fund was starting to grow but an unexpected family crisis triggered a new set of bills. Karen had no other choice but to use the Christmas savings fund.
Devastated and burdened by her financial situation, Karen confided in the Circles of Care team that worked with her children's school.
Moved by the family's situation, the Circles of Care team quietly prepared a range of gifts for Karen's children. Beautifully wrapped and ready by Christmas Day, the presents were a small way the team could alleviate Karen's financial and emotional stress.
Not only did Karen's children receive wonderful gifts, but the simple act of kindness was also extremely meaningful to Karen, more than the team could imagine. Karen felt supported and comforted as a mother. What she thought would be a difficult and disappointing Christmas, turned out to be a joyful celebration of community.
It will be a Christmas that Karen will always treasure.
The Circles of Care program in Inala is a school-based model that provides early intervention, prevention, and seamless access to a range of learning and social support services to promote children's positive development. By improving the social and emotional state of students within schools, Circles of Care helps children, and their families find the support they need to thrive.

*Names and images have been changed to protect the identity of the people we help.. 
Related
news and stories
Read about what we've been working on, our stance on important social issues and how you make a difference to vulnerable Australians' lives.