The destructive force ravaging our youth
Australia is facing an ice epidemic and a lack of youth-focused treatment services is leaving many families feeling helpless.
Ice ruins lives. It consumes the addict. And it consumes everyone around them. Because of its potency, many users experience a range of significant physical and psychological health problems, including psychosis, paranoia, aggression and impaired memory. Ice is increasingly infiltrating regional communities across Australia. With limited detoxification, counselling, rehabilitation and follow-up services for young addicts, ice is putting an entire generation at risk.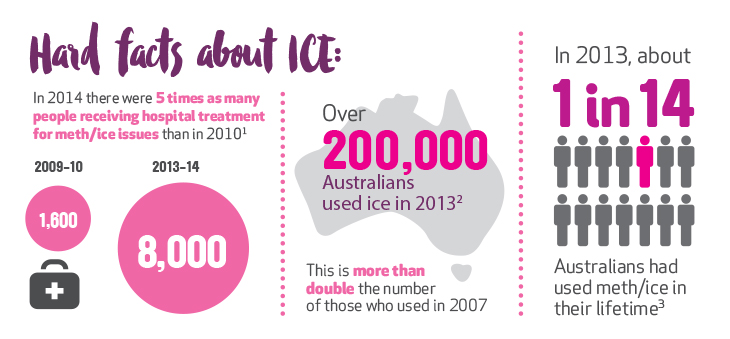 Jane*, a newsagent from Northern Queensland, only found out about her son Will's* ice addiction when he was expelled from his private school aged 15. She contacted rehab centres across the state, but Will was either too young, too old or their waiting lists were too long.
Will's life unravelled. He left home and overdosed at 17. When the family GP was unable to get Will into rehab, Jane had no choice but to help him detox at home. After receiving threats from Will's drug world associates, Jane had no choice but to take matters into her own hands. She put her ice-addicted son into her car and drove along the east coast of Australia until Will was accepted into Triple Care Farm's 12-week residential drug and alcohol program.
Will is now clean and his life is back on track. Jane knows that, unlike many young Australians, Will is one of the lucky ones. "There have been many parents who have lost their children. They have literally died waiting to go into rehabilitation. That shouldn't happen in this country."
Read more about the service provider, Triple Care Farm.
*Names have been changed to protect the privacy of the people we help.
Related
news and stories
Read about what we've been working on, our stance on important social issues and how you make a difference to vulnerable Australians' lives.