Gemma, a single mother's struggle
With support from the Aherlkeme Development Centre team, single parents like Gemma have the support they need to get through hard times.
Gemma* was tired. As a single mum of two young girls, she desperately needed help. Her five-year-old Melody*, was lively but also very headstrong. Each morning, Melody's refusal to go to school was becoming difficult for Gemma to manage.
A mother's struggle
Recently, Melody received an autism diagnosis. Wanting to give the best for her beautiful daughter, she enrolled Melody in a specialist school for children living with intellectual disabilities in Darwin.
On Melody's first day at a new school, Gemma was full of anticipation.
Melody's school bag was packed and uniform ironed.
But when the school bus rounded the corner, Melody was nowhere to be seen.
Instead, she was at home refusing to wear her new uniform and throwing a tantrum.
Desperate and too tired to fight, Gemma watched the school bus leave without her daughter.
For young children, repeatedly missing school can have a significant impact on their development, both academically and socially. Falling behind at school can also impact their future learning abilities and potential.
Midway through the school year, Melody had attended school only a handful of times and Gemma knew that something had to be done. It was getting difficult for her to provide for the family, finish housework and care for both Melody and her younger sibling during the day.
Gemma was desperate for help.
A helping hand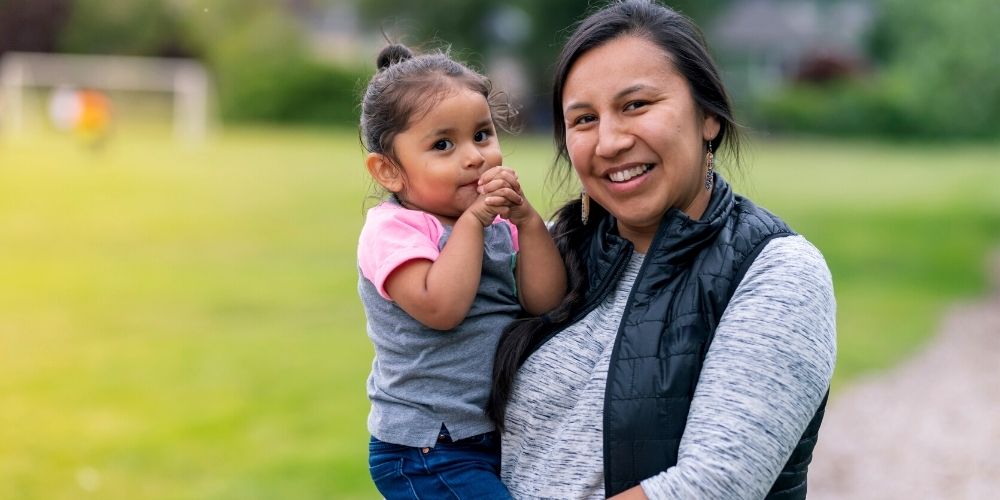 Tessa from Mission Australia's Aherlkeme Development Centre was her shining light. Tessa helped identify the barriers she was facing and together, they created a plan to improve Melody's school attendance.
Gemma began to set a new morning routine, giving Melody plenty of time to get ready in the morning.
Despite Gemma's planning, Melody missed the school bus again.
She was devasted and called Tessa, who offered to drive Melody to school.
After a few days and plenty of patience Melody finally joined her classmates on the bus.
Melody is loving school
With a new morning routine, Melody enjoys school every day. And if Melody misses the bus, Gemma knows she can reach out to Tessa for support to ensure Melody doesn't miss another day.
Thanks to the Northern Territory Government, Gemma now feels more confident as a mother. She no longer feels desperate and alone and is excited about Melody's future.
"Melody is learning so much from school. I am thankful and have peace of mind knowing my children are being cared for in a healthy environment," Gemma shared.
Thank you for providing supports for mothers and children in the Northern Territory.
*Names changed to protect the identities of the people we helped
Related
news and stories
Read about what we've been working on, our stance on important social issues and how you make a difference to vulnerable Australians' lives.