Holly's first day at a new school
We've all felt the nerves and jitters of a first day at a new school, but for fifteen-year-old Holly, there was much more at stake.
As a teenager on the autism spectrum, social interactions and new environments are challenging for Holly. In her previous school, she experienced ongoing bullying. A history of anxiety and dyslexia meant she also struggled with tasks like reading and writing.

With every social interaction or tricky task, Holly's self-confidence declined. She was isolated, lonely, and described life at school as unbearable.

When Holly's mum made the decision to transfer her daughter to a different school, she reached out to our Navigator service for support.
A fresh start would help be good for Holly, she thought.
Navigator provides intensive case management and assertive outreach to severely disengaged young people aged 12 – 17 in the Bayside Peninsula Region of Victoria to support them re-engage with education.

Funded by the Department of Education and Training, case workers from our Navigator service help young people like Holly thrive in an educational setting and develop new skills.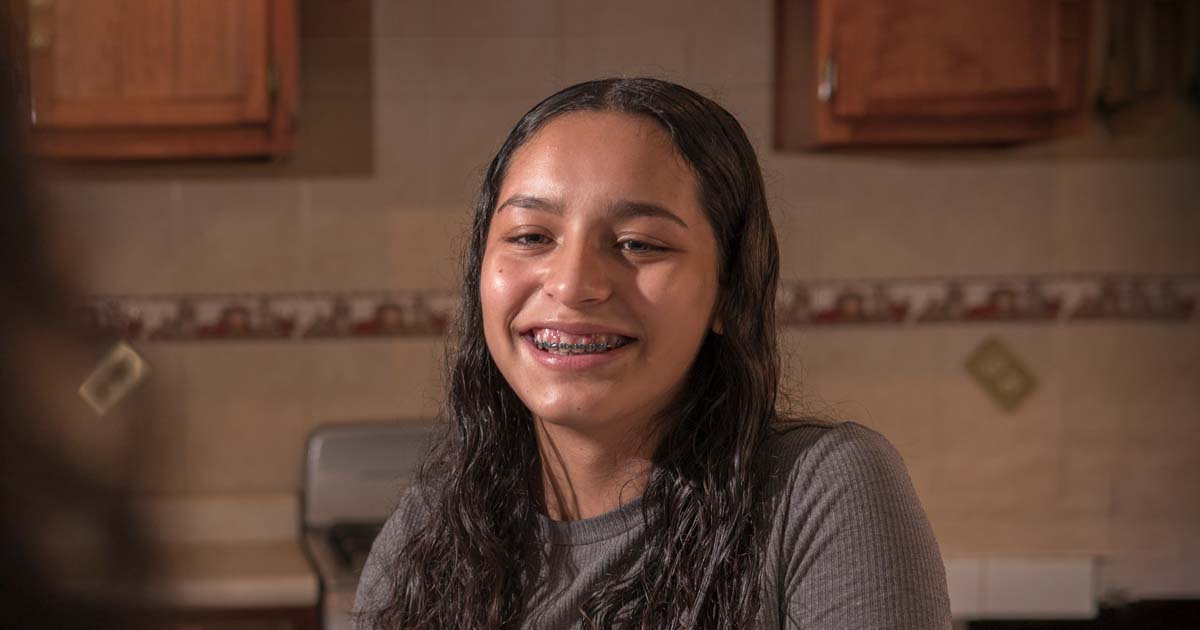 Holly's story
Holly and her caseworker spent time getting to know each other and identifying the barriers to her education. With additional support from her psychologist and speech therapist, we helped Holly gain the confidence she needed before starting a new school.

During their weekly sessions, Holly and her caseworker developed strategies to cope. Sensory items like fidget toys to a wellbeing card to help communicate her feelings, Holly began to feel safe knowing there was a plan in place.

Holly felt confident knowing her Navigator case worker was only a phone call away to help advocate for her needs.

Our team helped Holly's school teachers identify ways they could create an inclusive and friendly environment.

When Holly was ready, she started going back to school a few days a week. In a matter of weeks, Holly was attending full-time. Her grades and attendance steadily improved, and Holly established a supportive group of friends. She started enjoying going to school again.

With a love for animals and the outdoors, Holly says she aspires to become a vet nurse in the future.
Education is an important tool, helping people thrive and preventing homelessness.

Read other stories about how our services support young people like Holly.
*Names and images have been changed to protect the identity of the people we help.
Related
news and stories
Read about what we've been working on, our stance on important social issues and how you make a difference to vulnerable Australians' lives.