Learning to drive with L2P in Victoria
Receiving a driver's licence is a monumental moment. Driving provides freedom, choice and opportunities for young people as they enter adulthood. In Victoria learners must complete 120 hours of documented driving experience before taking their driving test. Reaching the number of hours is difficult, especially for those without parents or adults to supervise their driving.
L Plates to P Plates (L2P) is an innovative program that connects young people with trained volunteer mentors who help them achieve 120 hours driving experience. Thanks to our dedicated volunteers numerous young adults have successfully received their driver's licence through lockdown.
Our L2P mentors volunteer their time graciously to be a supervisor and mentor. Their dedication doesn't go unnoticed, here young people share some of their stories:
Paul, learnt to drive despite the pandemic 
Paul was disheartened. Many of his plans for the year were cancelled because of the pandemic. He was excited to drive, but he had no one to teach him. He was afraid failing get his licence would add more disappointment to his year.
Thankfully he connected with L2P. We connected Paul with Robert our volunteer driving instructor. When Robert met Paul, he encouraged him to persevere towards learning to drive despite his hesitations, "We started off meeting just as school was getting out, 16 months ago for a once-a-week hourly driving lesson."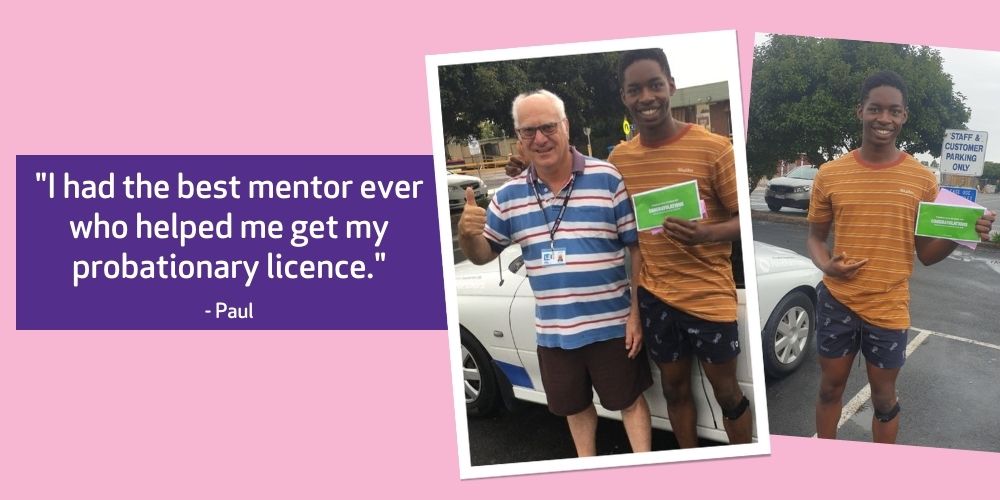 "From there, we have become good mates working together," Robert shared, "It took us six-months longer than it should have because of the pandemic but just like everyone else in Victoria we coped with the lockdowns."
After months of driving weekly with Robert, Paul scheduled his driving test. He was nervous but confident that Robert had taught him how to parallel parking and three-point turn like an expert.
"Thank you to my mentor, Robert. Without you I probably would not know how to drive. Thank you again." – Paul, L2P participant
When Paul passed his test he shared, "I am thrilled that I had the best mentor ever who helped me get my probationary licence. Robert's outstanding, disciplined mind and multiple favours are what made me triumph."
A life-changing milestone for Nissa 
Gaining a driver's licence is a huge milestone during adolescence to adulthood. For young people with little family support, learning to drive can be life-changing for their confidence and independence.
Since she was fourteen, Nissa has lived independently and relied on friends or public transport for travel to work, shopping, and social outings.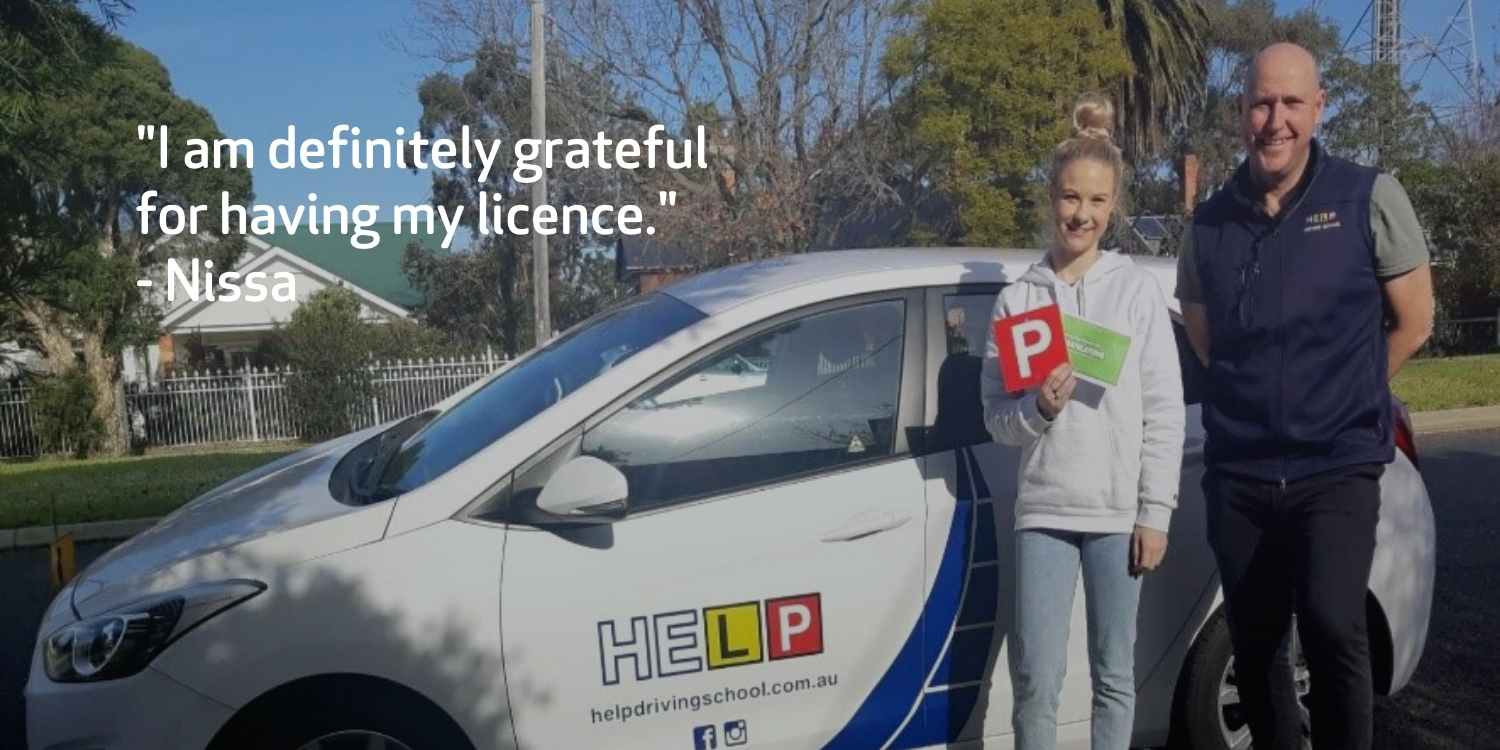 "A licence isn't something everyone has, but it makes you realise how much it helps and the freedom it allows. I am definitely grateful for having my licence,"shared Nissa, "I can drive to work, go to the supermarket just do what I want to and not have to rely on anyone."
"I have really loved being in the program as everyone has been so helpful and kind. It was a great help getting my licence and now I feel more independent than ever." – Nissa, L2P participant
Thanks to L2P, Nissa reached 120 hours of driving experience and passed her test with flying colours.
"I would really recommend this program to anyone that doesn't have the support or doesn't have anyone to help them because you will be given a chance to get your hours up. It was a great experience."
Thanks to the Wellington Shire Council, L2P continues to support young people in the Gippsland region of Victoria gain driving experience and independence.
Related
news and stories
Read about what we've been working on, our stance on important social issues and how you make a difference to vulnerable Australians' lives.