NAIDOC Week 2021: Heal Country
NAIDOC week celebrates the history, culture and achievements of Aboriginal and Torres Strait Islander peoples.
This year's theme, 'Heal Country' calls for greater recognition and protection of Aboriginal and Torres Strait Islander culture and heritage.
With restrictions in place across Australia, many NAIDOC celebrations were postponed, but we found ways to safely celebrate together.
Here are some ways our team members recognised NAIDOC week across Australia: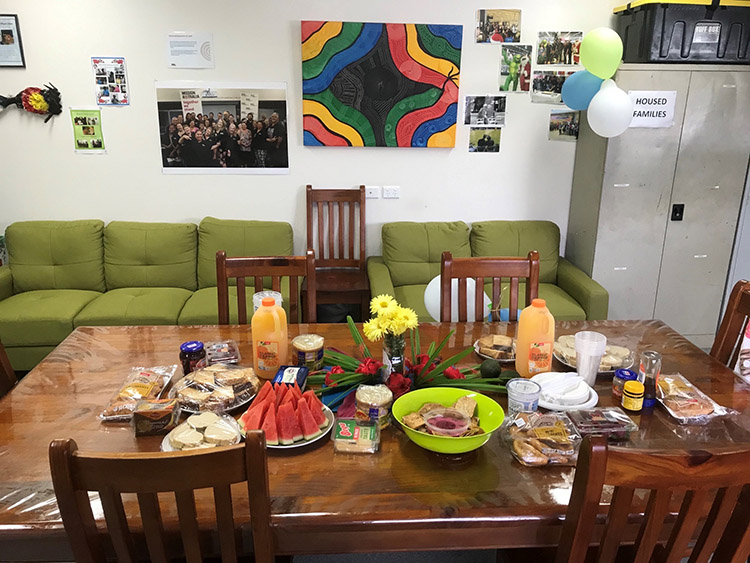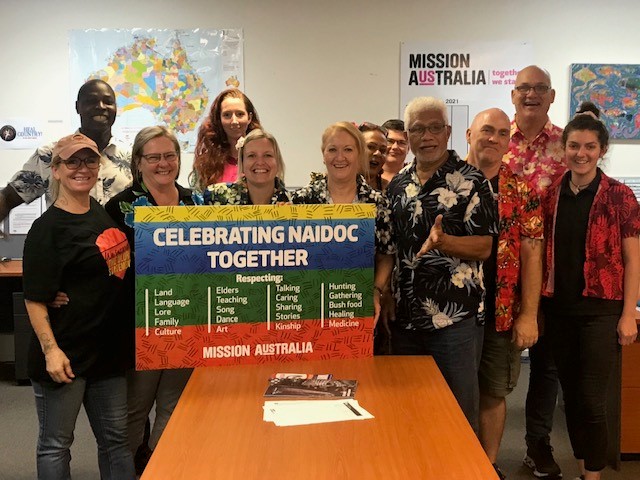 Celebrating together in Cairns
Cairn's Going Places – Street to Home Program, a service that aims to transition people facing homelessness to safe homes, hosted a NAIDOC breakfast for all staff. Indigenous Mentor, Keru Singe, cooked banana leaf damper and golden syrup damper to add to the delicious spread of breakfast treats.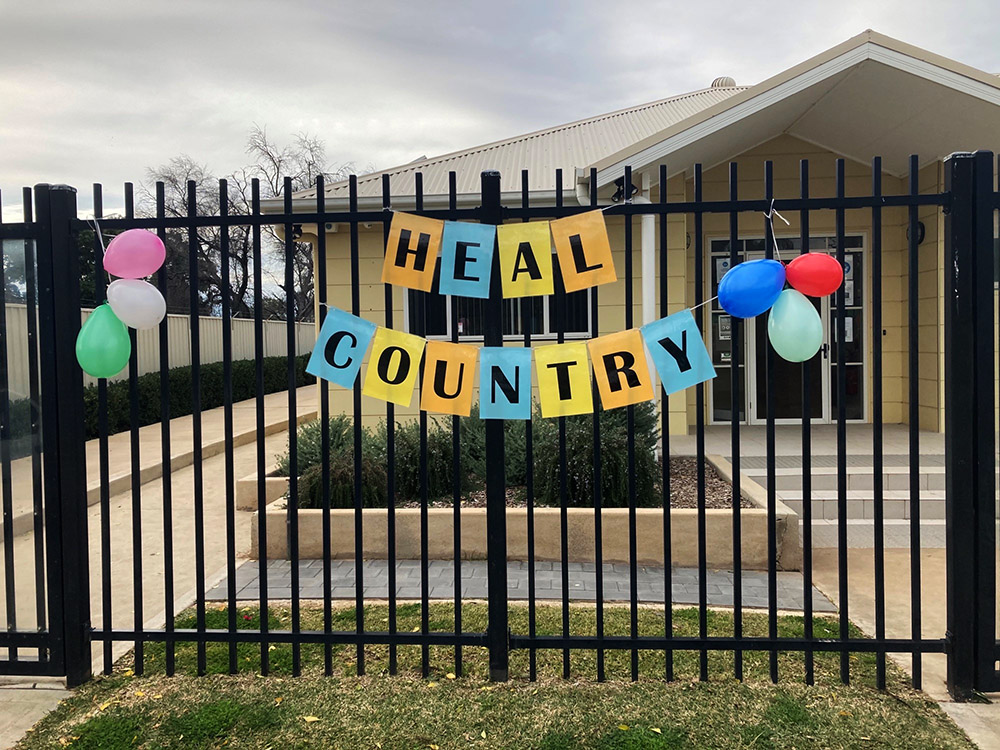 Bringing NAIDOC to the community
Teams from Brewarrina in New South Wales were saddened to postpone their NAIDOC week event due to restrictions. Even though they couldn't meet together physically, support worker Kelsie created a bright banner to support and raise awareness of NAIDOC in the community.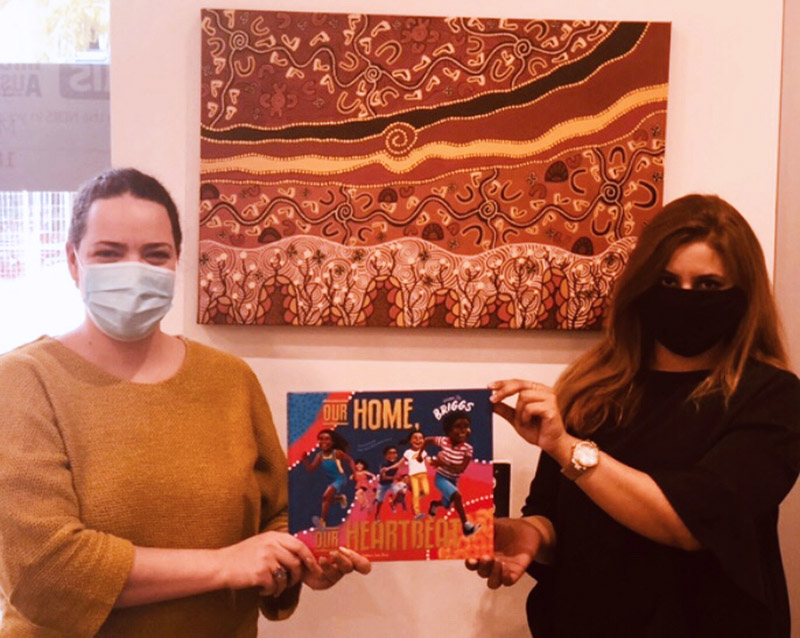 Our Home, Our Heartbeat
Area Manager, Joy from Western Australia provided the book 'Our Home, Our Heartbeat' as a free resource across Mission Australia services. Written by Adam Briggs, the book is a celebration of past and present Indigenous legends.
Learning Auslan for "Happy NAIDOC week"
Inspired by Deaf Aboriginal Services, our Perth staff learnt the Auslan sign for "happy NAIDOC week". Deaf Aboriginals brought up in Auslan often isolated from their own culture. Deaf Aboriginal services create signs based on their culture to build communication between Aboriginals and Non-Aboriginals. Staff across Perth were privileged to celebrate the culture and achievements of Aboriginal and Torres Strait Islander peoples through sign.
Related
news and stories
Read about what we've been working on, our stance on important social issues and how you make a difference to vulnerable Australians' lives.