Vaccinations for Sydney's most vulnerable
We are administering vaccines to our tenants and those facing homelessness to keep people safe through the pandemic. 
People at Common Ground and the Mission Australia Centre in Surry Hills have received the COVID-19 vaccine. For those isolating and staying at Mission Australia accommodation, the vaccine offers additional protection against the virus.
Vaccinations have been a priority across New South Wales, to keep the people we help safe and ensure no one is left behind.
Mission Australia Centre Surry Hills
The Mission Australia Centre (MAC) in Surry Hills regularly holds a monthly nurse and vaccination clinic in partnership with St George Hospital. Through this partnership, we created a COVID -19 vaccination clinic onsite, offering the Pfzier vaccine to Sydney's most vulnerable.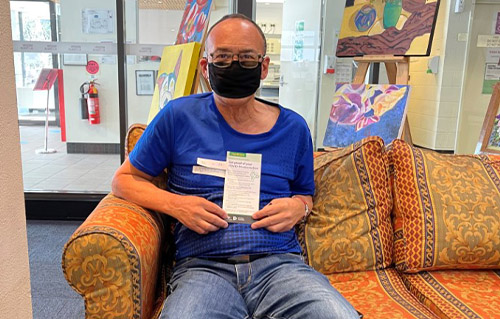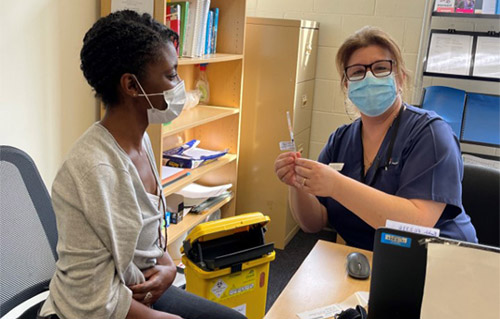 53 MAC residents, staff and affordable housing tenants received the vaccines.
The day was exceptionally well-coordinated and managed by the team with pre-booked appointments and strict adherence to NSW Health regulations including; temperature checking, wearing of face mask, QR code sign-in, hand hygiene, screening questions and social distancing.
Common Ground
We set up a COVID-safe on-site vaccination clinic at Common Ground in Camperdown Sydney. Tenants who opted to receive the vaccination found it easy to access and navigate the clinic, thanks to Mission Australia Housing and NSW Health.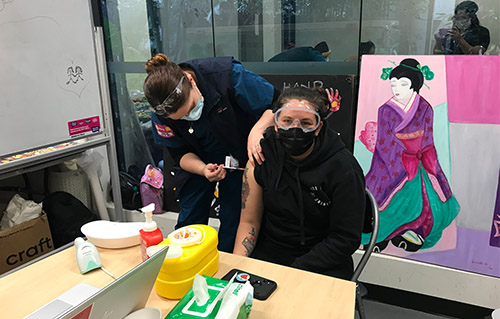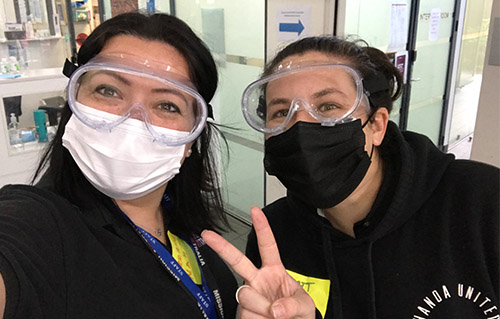 80 people were vaccinated, 38 were tenants of Common Ground (including some of the most vulnerable tenants).
Common Ground offers affordable accommodation for people facing long-term homelessness. Tenants are provided with opportunities to engage with community services and other existing organisations to improve their overall wellbing, including medical care.
Thank you for protecting the vulnerable 
The vaccine can be the only protection those sleeping rough have against the virus. People facing homelessness are particularly vulnerable, with many rough sleepers suffering alreadycomplex health issues. If they catch it, many are unable to properly isolate. Thanks to people like you, we can provide support and care for people to access the vaccine and find shelter. 
Related
news and stories
Read about what we've been working on, our stance on important social issues and how you make a difference to vulnerable Australians' lives.