What the National Apology means to me
Ten years ago, Kevin Rudd stood in Parliament House and said sorry to Aboriginal and Torres Strait Islander people for the injustices they suffered during the Stolen Generation. Today Patricia (Patty) Councillor, Mission Australia Coordinator of Mental Health Support Services in Western Australia, talks about what this means to her. Patty is a Yamaji Naaguju Nyarlu (woman) from the Midwest Murchison area of WA with nine years' experience in mental health and social and emotional wellbeing within the Aboriginal and Torres Strait Islander community. She is also a member of Mission Australia's RAP Reference Group.
Patty, what does the National Apology mean to you?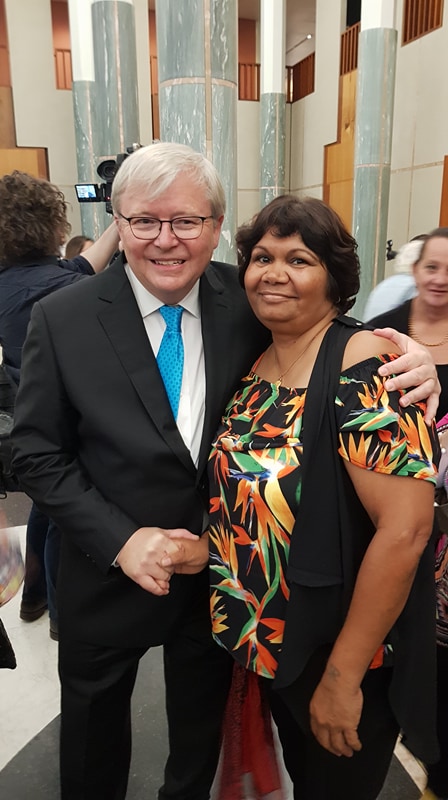 L-R Former Prime Minister Kevin Rudd with Patty Councillor
21 years since the Bringing Them Home Report recommended a national apology and a national repatriation, my mother and other family members who were taken or placed in care did not hear that apology right away or receive anything for what they endured during their time in institutionalised care. As a child of the Stolen Generation, my siblings and our children are left with intergenerational vicarious trauma which is at the core of disparity faced by Aboriginal and Torres Strait Islander people. This includes disparity in life expectancy, violence, education, unemployment and so on. This leaves us pursuing our own healing and supporting the healing of others. So, for me, the National Apology means accepting that apology on behalf of my mother and carrying on her work in helping my family and my Aboriginal community, as she did and taught us to also do.
You're involved in the official events for the anniversary, tell us more about this.
I attended the 10 year anniversary of the National Apology as a Director of Indigenous Allied Health Australia, as a West Australian, as a Mental Health Professional, and as a proud Yamaji woman. As part of all these roles I was present at the National Apology Breakfast at Parliament House in Canberra (pictured). After this I met with Department of Health representatives and then took part in the National Apology Conference on the front lawn of Government House.
If you could give one piece of advice about how we could contribute to reconciliation, what would it be?
I would encourage everyone to sit and talk with each other. Just yarn, get to know them, get to know their history and share yours. This will contribute to reconciliation in ways that you would never fathom. Just bridge that gap, it's what I have been doing my whole life.
"My vision for the future is for ALL Australians to move closer towards reconciliation."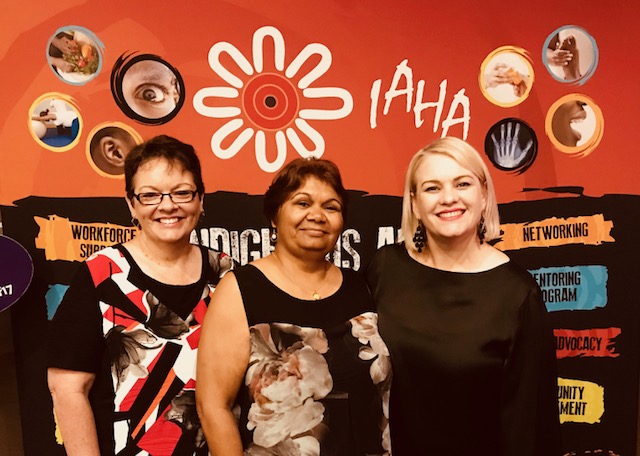 L-R Mission Australia Meekatharra Program Manager Sandra Martin, Patty Councillor and Mission Australia WA State Director Jo Sadler.
You can read more about the apology here.
Mission Australia's commitment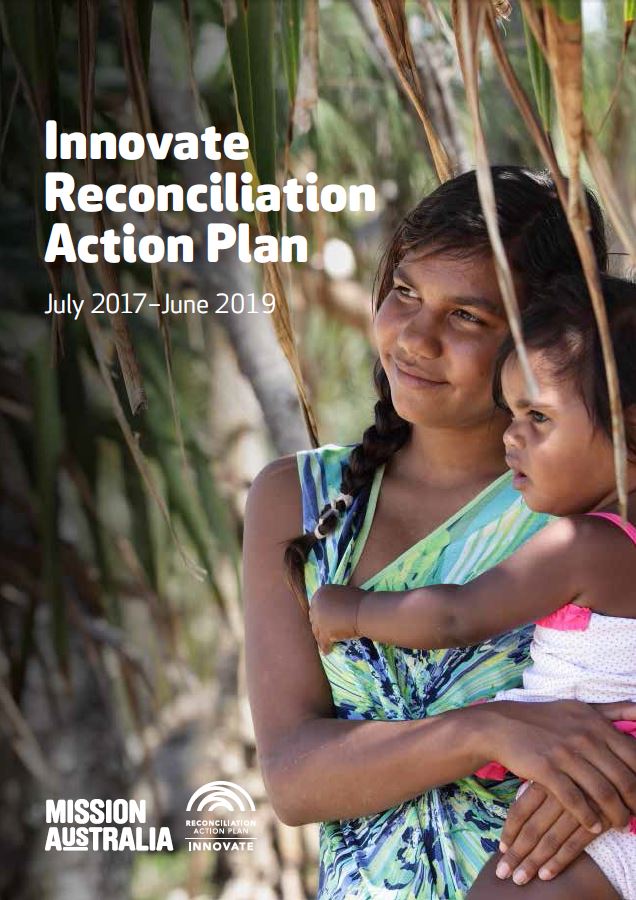 Mission Australia is committed to striving for reconciliation. Our Reconciliation Action Plan is an agreed strategy on how we intend to contribute to reducing the gap in living standards between Aboriginal and Torres Strait Islander and non-Indigenous Australians. You can read more about our RAP on our website here.
We acknowledge the traditional custodians of this land, and we pay our respects to the Elders past, present and future for they hold the memories, the culture and dreams of the Aboriginal and Torres Strait Islander people. We recognise and respect their cultural heritage, beliefs and continual relationship with the land and we recognise the importance of the young people who are the future leaders.
Related
news and stories
Read about what we've been working on, our stance on important social issues and how you make a difference to vulnerable Australians' lives.