Youth centre opens to evacuated families during bushfire crisis
News of the recent bushfire crisis has devastated the country, but the stories of unwavering support for those affected has demonstrated the generous spirit of Australians during some of the country's toughest days.
Staff members at the Mission Australia Youth Centre in Ulladulla, NSW opened the local facility during the bushfire crisis and transformed it into a refuge for those facing evacuation from their homes.
As the official evacuation centre began to overflow with over 900 people, Mission Australia staff recognised the need for additional services, and were able to offer beds, food and power to families who needed it most.
Mission Australia Program Manager, Liz O'Connell attended the main evacuation centre each evening, offering families a place to stay for the night.
She shares, "Tourists were asked to leave their accommodation and residents from further south were trying to escape the fires, but the highway closed and trapped them in Ulladulla for two to three days. People had been sleeping in their cars. Some hadn't even been able to sleep over this period. Everyone was so grateful to be able to shower, eat and sleep.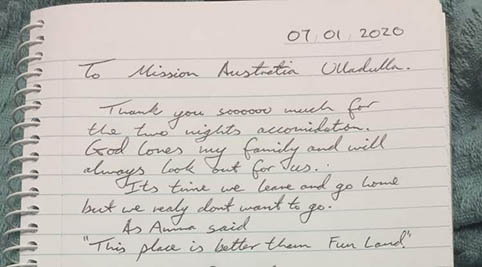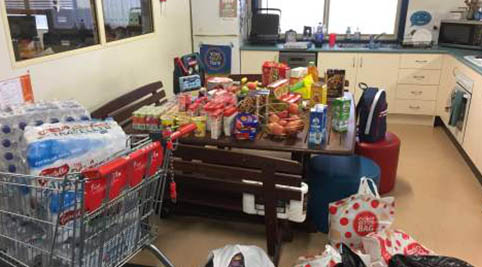 "We had some large families and some smaller family groups - a total of 48 people, seven dogs, two cats and one guinea pig who stayed over that time. Everyone who stayed phoned me to let me know they got home safely."
Liz was also able to source a generator in a time where power was an uncertainty, as a child staying at the centre was using a Continuous Positive Airway Pressure (CPAP) machine.
Mission Australia Illawarra & South Coast Leader, Brett Fahey says, "After travelling to the various sites along the coast I am no longer surprised but am always impressed in the dedication and community spirit our people show.
"Despite themselves and their families being in areas of risk, they went above and beyond and pulled together to support people in need. I am so grateful to work alongside such amazing people and I want to say thanks to everyone who pitched in."
The wider team also collected donations for families who had lost their homes and provided unwavering support to the community during a delicate time.
Mission Australia is committed to providing ongoing support to families and children in the fire-affected communities where our services operate.
Related
news and stories
Read about what we've been working on, our stance on important social issues and how you make a difference to vulnerable Australians' lives.