One conversation that changed Dianna's life
With strength and courage, Dianna* finally confided in a school teacher about the sexual abuse she was facing. It was the first time Dianna had spoken up about the abuse and the fact that she was also homeless.
She wondered if anyone would believe her but, to her relief, Dianna's teacher immediately escalated the matter to the Child Abuse Report Line and also introduced her to Mission Australia's Reconnect service. Reconnect is a community-based program, funded through the Commonwealth Department of Social Services, that supports young people between the ages of 12 and 18 who are at risk of homelessness in the Whyalla area.
When Dianna met our Reconnect team, she had recently left her mother's residence which was unhygienic and unsafe.
Life-changing support
Our team at Reconnect provided Dianna with crisis accommodation and regular counselling sessions with a specialist. Outside of counselling sessions, Dianna was encouraged to reach out to our staff to talk about her mental and emotional wellbeing. Accompanied by a female staff member, Dianna enjoyed walking in public spaces together and practised some of the techniques she learned during counselling.
When Dianna was ready, our team helped her report her experience of sexual abuse to the police.
While it can be emotionally taxing to retell a traumatic experience, we reminded Dianna that she was safe and not alone.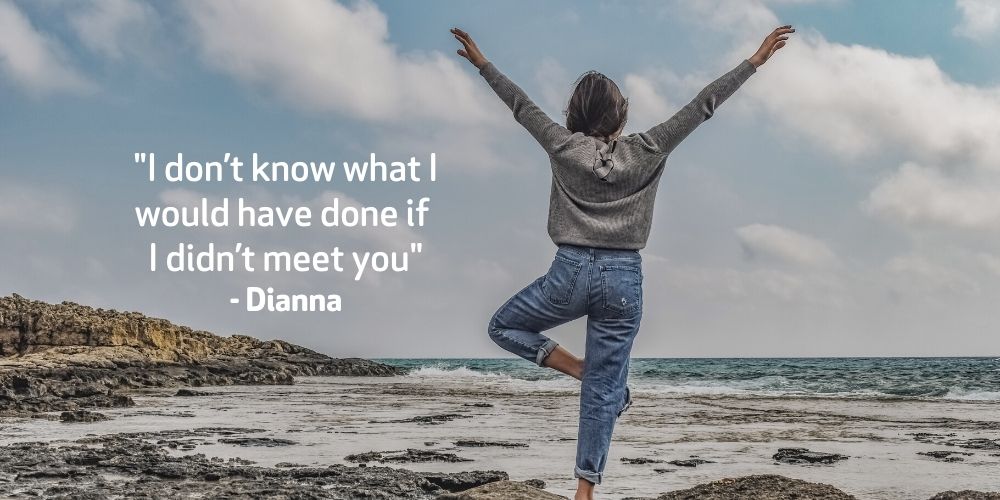 Although it was a difficult journey, Dianna slowly regained her confidence and optimism about the future.
She was relieved at the news her perpetrator was sentenced and began to make intentional steps to move forward.
A newfound life
Dianna now lives in a safe and secure environment with another family member. Dianna rarely misses a day of school and enjoys her part-time job. She has since developed strong relationships with her peers and enjoys being able to do what regular teenagers do without experiencing debilitating anxiety attacks.
My life has changed so much. Thank you. Dianna
"I don't know what I would have done if I didn't meet you," said Dianna in a recent letter to Reconnect staff. "My life has changed so much. Thank you."
Thanks to support from our supporters and partners, our Reconnect program in South Australia continues to support vulnerable young people like Dianna and break the cycle of homelessness.
*Names changed to protect the people we help
Related
news and stories
Read about what we've been working on, our stance on important social issues and how you make a difference to vulnerable Australians' lives.