Helping Brisbane's vulnerable enjoy the simple things in life
Self-care can feel like a luxury for people struggling to make ends meet. For Brisbane's most vulnerable people, simple activities like getting a haircut can be out of reach when you don't have safe place to call home.
When Kristie Kesic learned about Brisbane's homeless population, she wanted to do her part to help.
As a professional hairdresser, she sees first-hand how a simple haircut can improve self-esteem and confidence.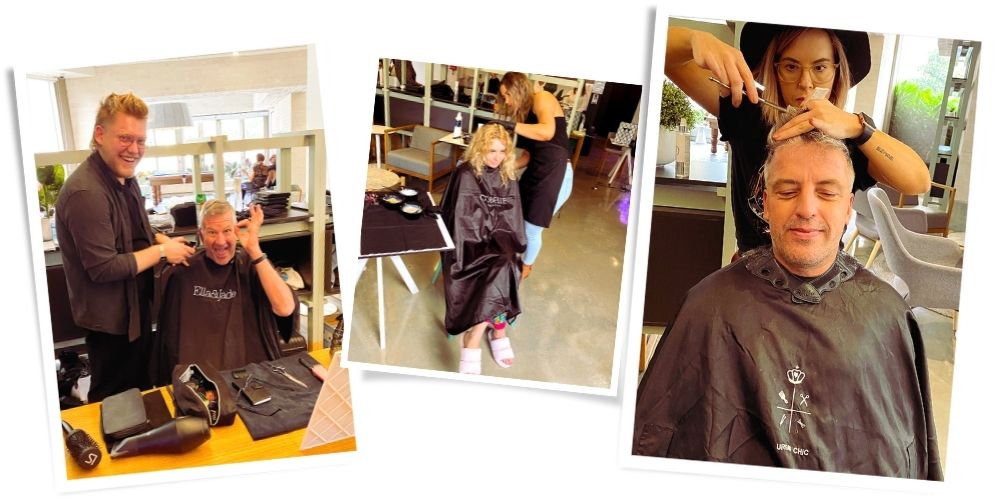 Alongside nine other hairdressers in the community, Kristie offered to donate free haircuts and styling treatments for people living in Mission Australia's accommodation facility, Roma House.
In collaboration with Bric Housing, Roma House provides temporary supported accommodation for people who have experienced homelessness for over a year or are at heightened risk of becoming homeless.
"We've all come together to give people who are homeless a hair experience that some may never have had before," says Kristie.
Our goal is to share a smile and boost confidence. Because we all know that a good haircut can help to change your day and how you feel.Kristie, Brisbane Hairdresser
Janet from Mission Australia helped at the event and remembers how the hairdressers' generosity spread joy and hope.
"The hairdressers were amazing, they went above and beyond to make the clients feel respected. This simple action had a positive impact on their mental health, particularly their self-esteem."
"After having their haircut, some kept saying 'I haven't felt this good in years,' they still talk about the event to this day," says Janet.
Thank you to our local hairdressers, Cobelle Creative, Urban Chic, Ella & Jade and AJO Salon for donating your skills to a smile to Australians in need.
Find out more about Roma House, funded by the QLD Government.
Related
news and stories
Read about what we've been working on, our stance on important social issues and how you make a difference to vulnerable Australians' lives.